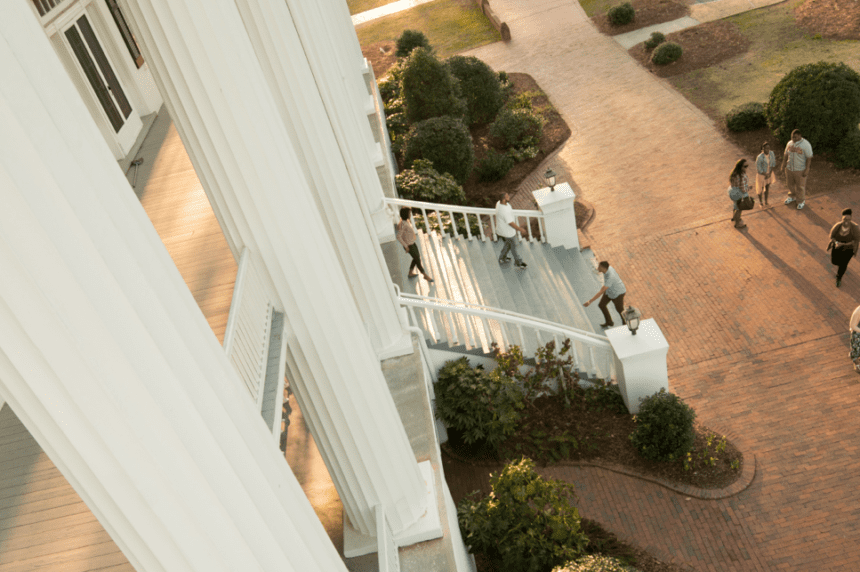 Chowan University Announces 4+1 MOL Program
Aug 4, 2022
by Kim Sherman Bailey
Chowan University offers an accelerated program beginning this fall, allowing students to earn their bachelor's degree and a Master of Arts in Organizational Leadership degree in just five years.
Commonly known as the 4+1 Program, this program allows students to complete an undergraduate and graduate degree in five (5) years. Students majoring in Mass Communication, Business Administration, Business, Criminal Justice, Psychology, and Sport Management who have a 3.25 or higher GPA after completion of seventy-six (76) hours are eligible to apply for the Master of Arts in Organizational Leadership.
"We are very excited about this new opportunity for our students," says Dr. Hunter Taylor, Dean of the School of Business and Design. "In our Organizational Leadership program, students learn essential leadership skills, including effective communication, conflict resolution, and financial management, that opens the door to many career opportunities. With the new 4+1 option, we are opening that door even earlier by providing the pathway for our undergraduates to start on their graduate coursework while completing their undergraduate courses."
Students provisionally accepted into the program can take up to six (6) of the required thirty (30) graduate courses during their senior year. Graduate courses taken while an undergraduate student is included in full-time undergraduate tuition. Classes count toward both undergraduate and graduate degrees.
For more information on the program, visit the university Academic Catalog or contact Dr. Daniel Wilson, Director of the Masters of Organizational Leadership, at dowilson@chowan.edu.