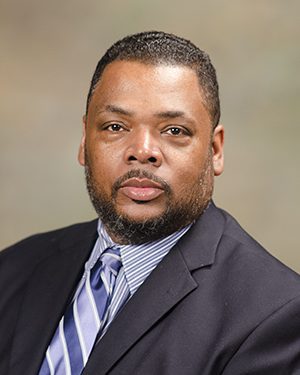 Dr. Alan Scott Promoted to Assistant Dean of Students
Jul 29, 2022
by Kim Sherman Bailey
Dr. Alan Scott has been promoted to Assistant Dean of Students at Chowan University.
Dr. Scott will continue to coordinate the university's Career Services and serve as Title IX Coordinator. Along with his new title, he will oversee the university's Greek Life and serve on the Student Affairs Administrative Team. "I am humbled and extremely excited to continue to serve the Chowan University community," said Dr. Scott. "I will strive to achieve the level of excellence that the students of Chowan University deserve."
Joining Chowan University in 2014 as the Assistant Director of Residence Life – Careers and Programs, Dr. Scott's primary role was to assist students and alumni as they work to meet their professional and career goals. In July 2020, he assumed the role of Title IX Coordinator. In this role, he is tasked with ensuring the University complies with Title IX policies and regulations. Through his tenure at the university, Dr. Scott has become a valued colleague and a respected staff member by countless students.
"Chowan is blessed to have a capable professional who relates well with our students," shared Dr. Streeter, Vice President for Student Affairs. "I am confident he will continue to serve the Chowan community with class, care, and compassion. Dr. Scott is indeed worthy of this new role."
Dr. Scott holds an EdD from Northcentral University and completed advanced studies at Old Dominion University. He earned his MEd from Troy State University and his BS in Mass Communications from Norfolk State University and Virginia Commonwealth University.
Please join Chowan University in congratulating Dr. Scott.
Dr. Scott can be reached via email at scotta1@chowan.edu or via phone at 252-398-6437. His office, number 212, is located in Robert Marks Hall.