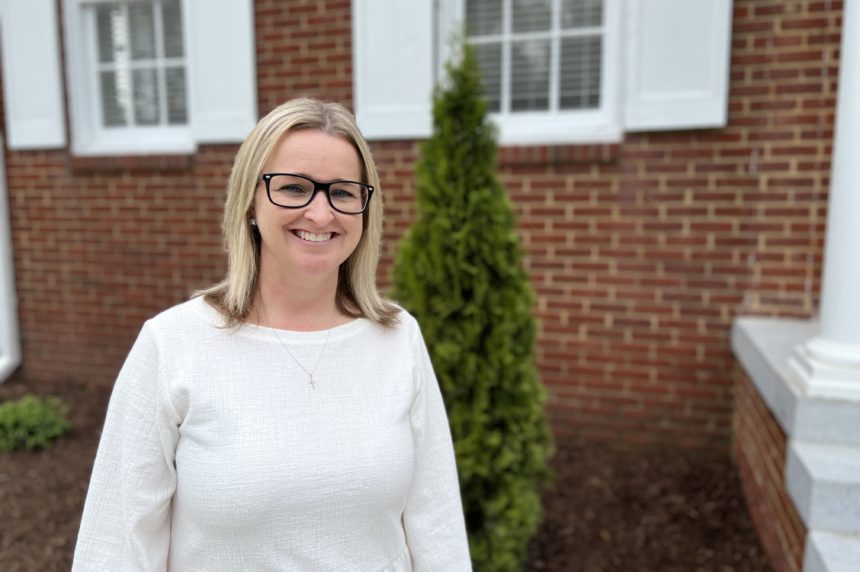 Chowan University Welcomes Christy Klemiuk
Jul 19, 2022
by Kim Sherman Bailey
Chowan University welcomes Christy Klemiuk to serve as Admissions Counselor.
Klemiuk comes to Chowan from Tarrant County College in Fort Worth, Texas, where she served as the Registrar at their Northwest and Northeast Campuses. She holds a Bachelor of Arts in Church Ministries from the University of Mount Olive and a Master of Arts degree in Counseling from Southeastern Baptist Theological Seminary.
A native of Pendleton, North Carolina, she recently returned home and decided to pursue a position at Chowan University as Chowan has been a part of her life since she was a little girl. She shared that she attended church camps on campus and performed in numerous musicals on stage in Turner Auditorium, citing that "this community made me who I am today, and I am happy to be back here and with my family."
At Chowan, Klemiuk will be working with students who intend to transfer to Chowan from another institution, graduate school students, and adult students who wish to complete the Adult Degree Completion Program. Her background as a registrar will aid in her ability to navigate the complexities of transfer credits and make for an easy transition for the student populations she will work with.
A mother of two teenagers, Mikey and Anndi Jane, Klemuik enjoys time with family and those she loves. When not at work, she enjoys being outside, at the beach, watching baseball, and riding in her Jeep.
Please join Chowan University in welcoming Christy!