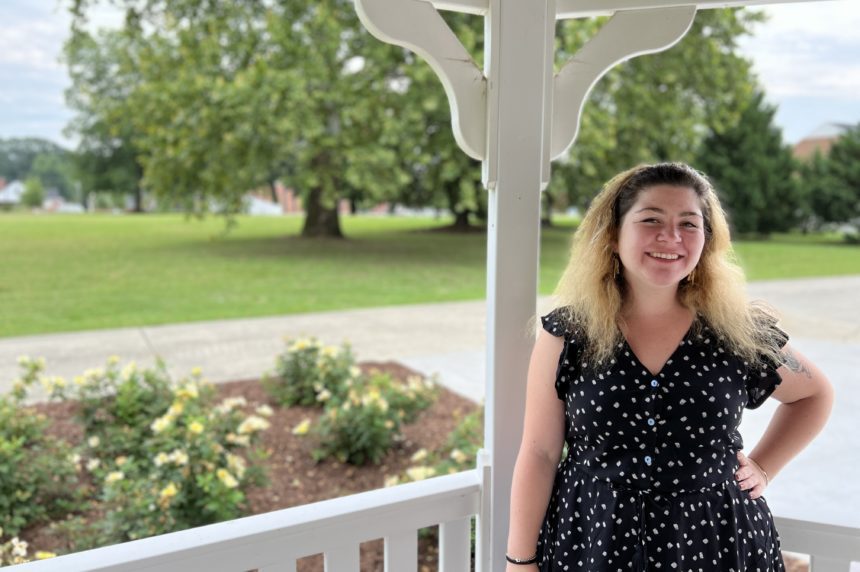 Alumna Zoe Beale Hired as Admissions Counselor
Jul 18, 2022
by Kim Sherman Bailey
Chowan University welcomes back Zoe Beale '18 to serve as Admissions Counselor.
Beale, originally from Courtland, VA, is a Chowan graduate with a degree in Interdisciplinary Studies Degree with a concentration in Graphics Communication. She earned her Masters of Arts in Museum Cultures from the University of London, Birkbeck, in 2020. While in the UK, Beale spent time volunteering at the Victoria & Albert Museum in their private collection, assisting with cataloging and rehousing museum items for the upcoming move to the new museum, The V&A East. Before returning to Chowan, she worked at Ripon Children's Learning Center, teaching children from 18 months to 2.5 years in Ripon, Wisconsin.
As an admissions counselor, Beale will recruit prospective students to Chowan. She will also build relationships with students and their families and do everything she can to make their transition to Chowan smooth. She shared that when she originally planned to attend a university in a larger city and "coming to Chowan felt like coming home, and I realized that if I was going to be on my own for the first time, I wanted to feel at home. And now, as a graduate and looking to start my career, I am proud to represent an institution that feels like my family."
During her time at Chowan, Beale was involved in Alpha Chi, Rotaract, VISION Club, and Quiz Bowl and traveled to many research conferences presenting her work in graphic communications. She shared that in returning to Chowan and her newly appointed position of Admissions Counselor, she is most excited to "give tours and show prospective students and their families all the best the Chowan has to offer."
Please join Chowan University in welcoming Zoe!