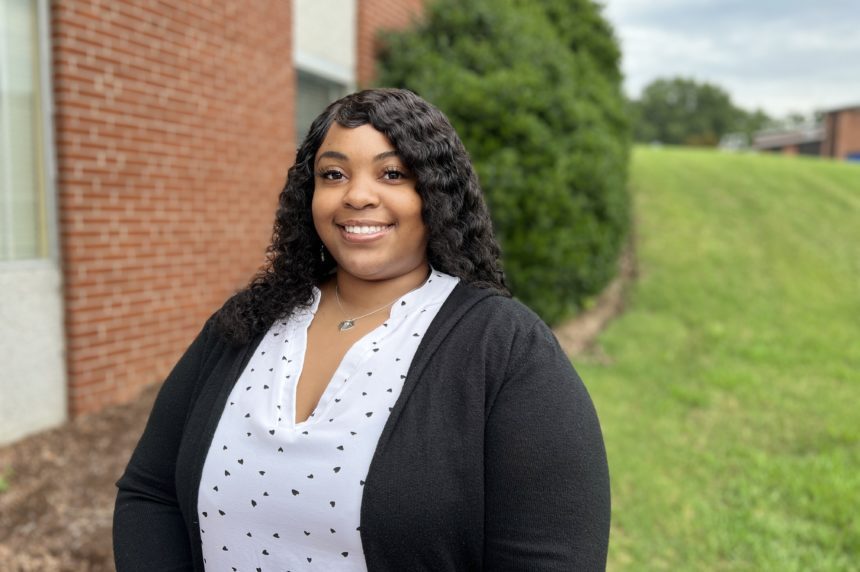 Shakia Risby Joins Chowan University Student Affairs
Jul 15, 2022
by Kim Sherman Bailey
Chowan University hires alumna Shakia Risby to serve as Student Affairs Area Director for Residence Life.
A native of Prince George County, Maryland, Risby earned her BA in Business from Chowan University in 2021 and immediately began to pursue her Masters of Arts in Organizational Leadership from Chowan, which is slated to be completed in 2023. Last academic year, she served as a Graduate Assistant for Residence Life and worked seasonally as a Test Administrator for Pearson Professional Centers in Greenville, NC.
Risby was familiar with Chowan before transferring in 2017, as she has family in Hertford and Bertie counties and a relative who attended the university. While at Chowan, she was a member of Phi Beta Lambda and held work-study positions with Student Life as a Hawks Nest student worker and Residence Life Desk Assistant. She credits Chowan as giving her "an opportunity to achieve my goals and push me to my limits."
As an employee, Risby shared that she is "excited to build new relationships with student residents as well as my colleagues within Student Affairs. I am grateful for my experiences at Chowan and the university granting me my first full-time opportunity since completing my bachelor's degree." After a recent move of her immediate family to Grimesland, NC, a year ago, she is excited to be at Chowan as a full-time employee, and northeastern North Carolina remains home.
Valeria Day, Director of Residence Life, shared that she is "excited and proud to work with Shakia again in this new role. She was an amazing Graduate Assistant, and I am sure she will do just as well as Area Director."
Please join Chowan University in welcoming Shakia to the Student Affairs team!