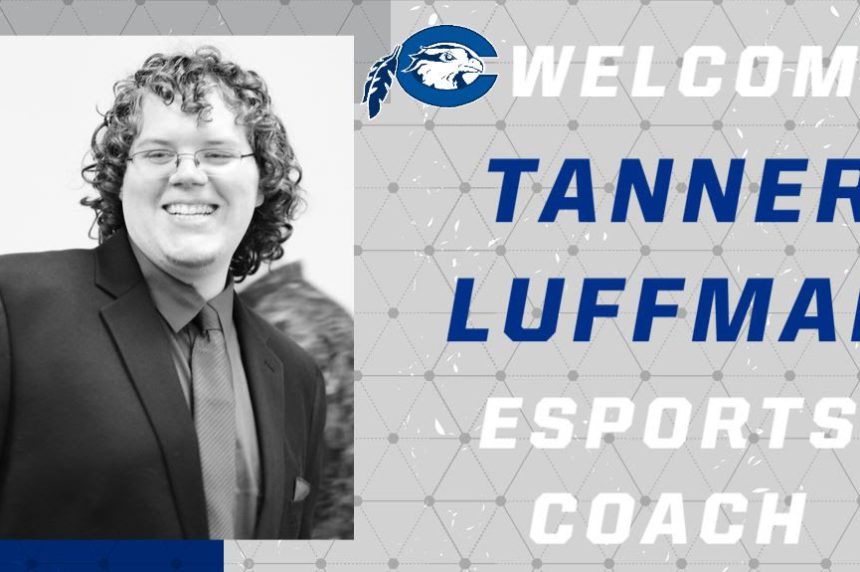 Tanner Luffman Tabbed Chowan Esports Coach
Jun 14, 2022
by Staff Reports
MURFREESBORO, N.C. – Chowan Athletics and Vice President of Athletics, Patrick Mashuda, announced the hiring of Tanner Luffman as the head coach of the Esports program.
"We are excited to have Tanner join the Hawks Family," stated Patrick Mashuda. "Tanner's experience in several Esports games along with his ability to connect with both the stateside and international gaming scene will help bring a well-rounded aspect to the program."
Tanner comes to Chowan after spending nearly three years as the Vice President of the Purdue Fort Wayne Esports Club. While with PFW, Luffman handled several titles with in-person tournaments (LAN) in the Midwest region, and promoted Esports to local high school students and neighboring colleges.
Luffman has been involved within the Esports scene since 2014 playing League of Legends, Rocket League, and Overwatch.
Outside of Esports, Tanner has been involved in volunteer aspects, teaching financial literacy, life and professional skills, as well as, English as a second language to ELS students.
The Fort Wayne, Indiana native graduated from Purdue-Fort Wayne in 2019 with degrees in English, German, and Education (TENL).