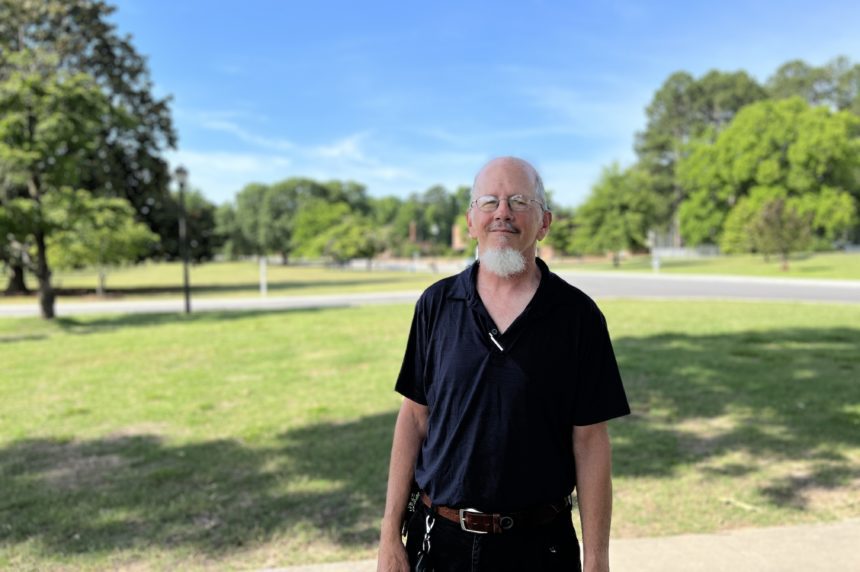 Chowan University Welcomes Joe Valenti as PC Technician
Jun 10, 2022
by Kim Sherman Bailey
Chowan University welcomed Joseph "Joe" Valenti as a PC Technician.
Valenti joins the Chowan family after 28 years of service in the printer service industry. He began his career at a family-owned business named New Laser. Eight years later, it was acquired by ESI and, most recently, by Xerox; he remained on board through the transitions.
As Valenti makes his rounds on campus assisting employees, many will recognize him as his previous companies have provided service to the University for several years. Jay Howell, Assistant VP of Information Technology, said, "Chowan is pleased to welcome Joe Valenti as a PC Technician. He has over a quarter-century of service experience in the printing/copier industry and brings that wealth of troubleshooting experience to the university."
Valenti enjoys riding motorcycles and macro and wildlife photography in his spare time. He said he also enjoys woodworking and is an avid antiquer. Valenti and his wife Marie reside in Suffolk, Virginia, and attend New Vision Ministries in Murfreesboro. They have three children, Joe Jr., Katie Davis, and Kaylee Valenti.
Please join Chowan University in welcoming Joe!