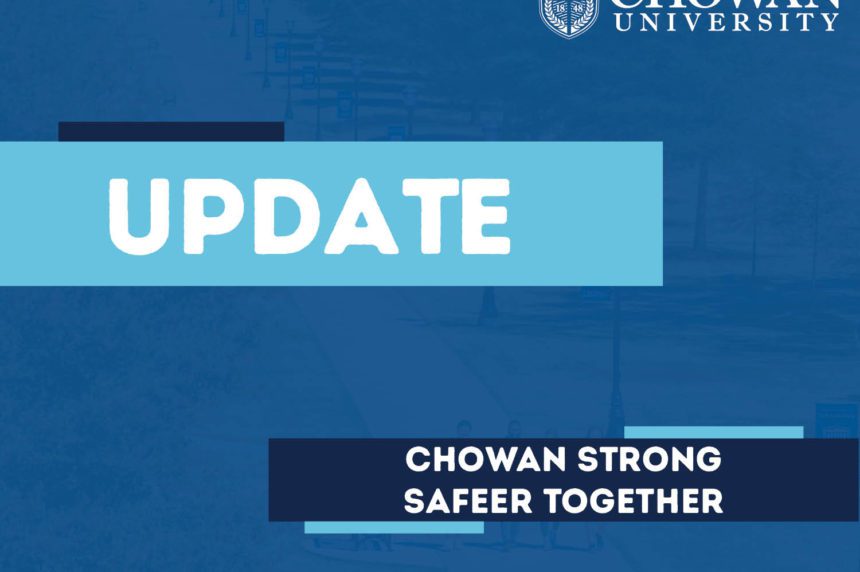 Fall 2022 COVID Guidance
Apr 22, 2022
by Kim Sherman Bailey
As of March 17, 2022, Chowan University has adopted a mask-optional policy. As of now, Chowan's mask optional allows faculty and staff the option to require students, colleagues, etc., to wear masks in classrooms, labs, and offices. Please note that outside classrooms, labs, and offices, students, faculty, staff, and visitors may choose to wear a mask or not, without issue. All students, faculty, and staff should continue to carry a mask at all times.
We continue to encourage everyone to support each other and be thoughtful in choices and respect those around us. The University recognizes that members of the community may choose to wear a mask and we support those who choose to continue to do so.
Chowan University looks forward to welcoming students back for the 2022-23 academic year.
Though vaccines are not required, it is the best protection we have. We encourage everyone who can be vaccinated to do so for the health and safety of themselves, others, and this place.
The University is continuing to assess the need for random testing and will make a decision on fall 2022 surveillance testing this summer.
The top priority of the University is the health and safety of our students, faculty, staff, and campus community. The University will continue to develop and revise guidelines that address the expectations of all members of the community, personal safety practices, staffing options, workplace environments, emotional wellbeing, on-campus visitors, modification of facilities, and workplace education as we continue on-campus life.