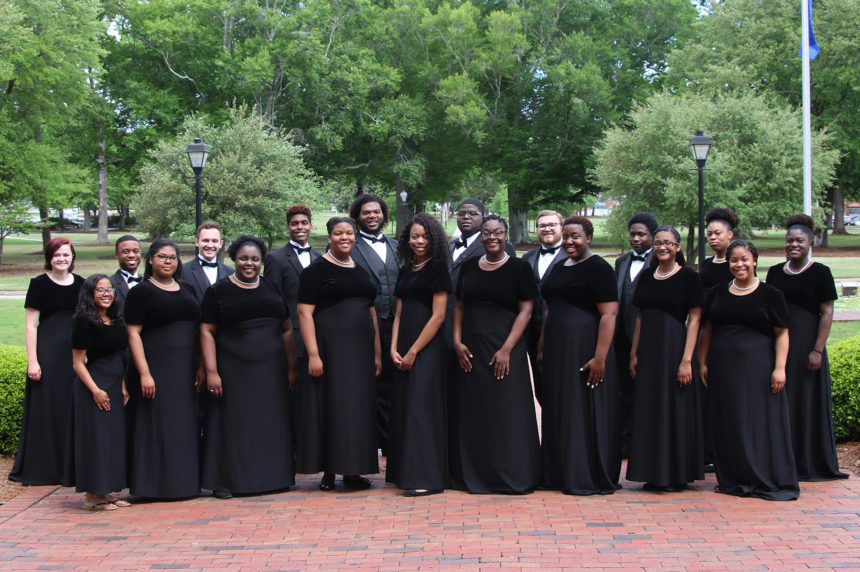 Spring into Song at Suffolk Center April 24th!
Apr 13, 2022
by Staff Reports
Coastal, VA – The Chowan University Singers, the premier touring choral ensemble of Chowan University, will present a Spring Concert at the Suffolk Center for Cultural Arts on Sunday, April 24 at 3:30 PM. This year, we are pleased to announce that the talented Boys Choir of Hampton Roads will also be singing in this very special choral concert. 
Chowan University Singers will perform several classic choral masterworks ranging in style from classical a cappella music to contemporary gospel like ''The Lord Bless You and Keep You'. Their performance will feature 'Gloria' in D Major, by Antonio Vivaldi. In March 2022, the Chowan University Singers were honored to participate in a three-day residency at Carnegie Hall. Joining together with over 200 singers from schools across the nation, Chowan Singers performed 'Gloria' in Carnegie Hall's Stern Auditorium. Suffolk Center's audience will certainly delight hearing them execute 'Gloria' in the Birdsong Theater on April 24, 2022.

Chowan University Singers are under the direction of Dr. Benjamin Thorburn, Director of Choral Activities and Associate Professor of Music at Chowan University. Dr. Thorburn holds degrees from the University of Rochester and Yale University. The Chowan Singers is a select ensemble that consists of 18 students and includes accompaniment by their 7-piece orchestra featuring violins, viola, violoncello, oboe, trumpet, and organ.
Adding to the beautiful afternoon of song is the Boys Choir of Hampton Roads. Their choral program will feature 7 inspiring selections; 'A Jubilant Gloria', 'Lord, Make Me An Instrument Of Thy Peace', 'Kyrie', 'My Lord, What A Morning', 'Make Them Hear You', 'Total Praise', and 'We're The Men'.
The Boys Choir of Hampton Roads is under the direction of Julius E. McCullough, a highly regarded Music Educator, Performer and Music Clinician. They have performed throughout the country to such places as Dallas, Nashville, Washington, DC and Chicago, to name a few. The Boys Choir of Hampton Roads, formerly Park Place Boys Choir, was organized in September 1997 as a resource for the boys in Park Place area of Norfolk, to expand their positive image through singing. Mrs. Geraldine T. Boone is the founder and serves as its accompanist. Their mission is to develop in each young singer a self-respect and respect for others based upon clearly stated and solidly proven values, while striving for excellence in academics and cultural personal pursuits.

Tickets are $10 to attend the Chowan University Singers and Boys Choir of Hampton Roads spring performance. Tickets may be purchased online at www.SuffolkCenter.org or by calling the Box Office at 757-923-0003. Suffolk Center for Cultural Arts is located in historic downtown Suffolk, 110 West Finney Ave., Suffolk, VA 23434. 
April 11, 2022 
Contact: D'Arcy Weiss, Marketing Manager 
Darcy.Weiss@suffolkcenter.org | 757.923.0003 
www.SuffolkCenter.org 
Suffolk Center for Cultural Arts | 110 W. Finney Ave | Suffolk, VA 23434