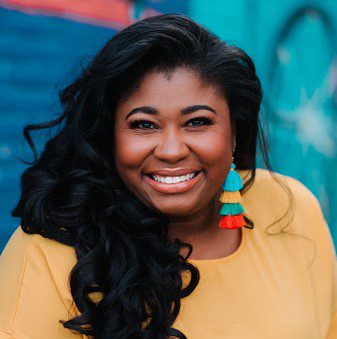 Chowan Welcomes Three New Board of Visitors Members
Dec 22, 2021
by Kim Sherman Bailey
Chowan President Kirk E. Peterson, Andy Wilson, Vice President for Advancement, and Chairman of the Board of Visitors Tommy Forbes welcomed three new members into the Chowan University Board of Visitors. Antenette Stokes, Philip Hein, and Dennis Helsel begin their appointments on January 1, 2022.
Antenette D. Stokes, LPC, NCC, QMHP-C, is a Licensed Professional Counselor in the state of Virginia. Antenette is the owner of a private therapy practice, Stokes Clinical Counseling Center, which specializes in treating high-profile clientele and community members who struggle with managing symptoms from trauma, adverse childhood experiences, anxiety, depression, and life adjustments. Antenette also serves as an upper school counselor and therapist at Collegiate School in Richmond, Virginia. Antenette earned her Bachelors of Science from Chowan University (2011), majoring in Psychology while also minoring in Small Business, and her Masters of Arts from Liberty University (2019), majoring in Professional Counseling. Antenette is currently completing her doctoral degree, majoring in Counselor Education and Supervision with a specialization in Trauma and Crisis. With a servant's heart and a proud member of Alpha Kappa Alpha Sorority, Incorporated, Antenette feels strongly about giving back to communities and organizations who gave to her. Antenette is currently appointed as a Board of Directors for the Middle Peninsula – Northern Neck Community Services Board, the Chairwoman of the Bylaws Committee, and serves on the following standing committees: Human Resources Committee, Programs Committee, and Finance Committee. She also serves as a Board of Directors for the Circle of Hope Foundation, Incorporated and Woodland Pointe, Incorporated. Antenette resides in Richmond, Virginia, and attends Rising Mount Zion Baptist Church.

Philip "Phil" Hein graduated from Chowan University in 2005 with a degree in history. He is an Insurance Agent with Virginia Farm Bureau in Sandston, Virginia. Phil also serves on the board for Mechanicsville Little League. He and his wife Lindsey and son Harrison reside in Mechanicsville, Virginia and attend Shalom Baptist Church.
Dennis Helsel served Chowan University as Vice President for Athletics from 2006 until 2013 retiring with over 35 years of intercollegiate athletic experience. Over the course of his career, Helsel has served within various associations including NCAA Division I institutions (Penn State, Old Dominion, Syracuse, Akron, and Maryland) and Conference USA. In 2013 the Board of Trustees unanimously named Dennis Director of Athletics Emeritus in 2013, an honor that has never been bestowed on an athletic director in the history of the institution. In 2019, he was inducted into the Chowan University Chowan Sports Hall of Fame. Dennis is also the Regional Advisor for the West Point AOG and serves as President for the West Point Society of Pennsylvania. He and his wife, Sue, have three children, Mike, Chris, and Jennifer, and six grandchildren, Mia, Maci, Ava, Jack, Avery, and James. The couple resides in Harrisburg, Pennsylvania and attend Calvary United Methodist Church.
The forty-two-member Board of Visitors has a long history at Chowan University. The Board is to consider, recommend and provide ways and means to help the University accomplish its long-term objectives. Members are supportive of the University financially, serve in an advisory capacity to the Board of Trustees and the President. Board members are to interpret the University to individuals and groups with whom they have influence.
Congratulations to these three in supporting and serving the Chowan University Board of Visitors.