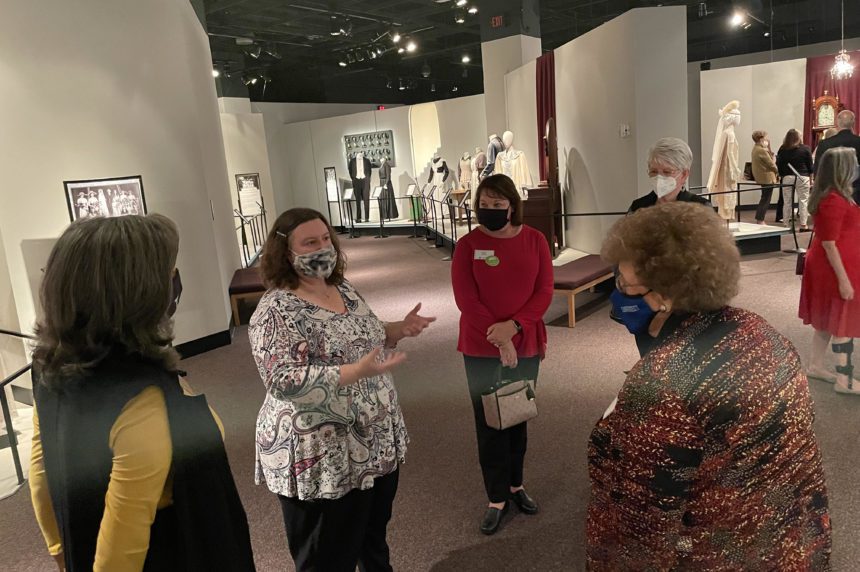 Chowan University Alumna, Paige Myers "Dresses the Abbey" at the North Carolina Museum of History
Dec 17, 2021
by Staff Reports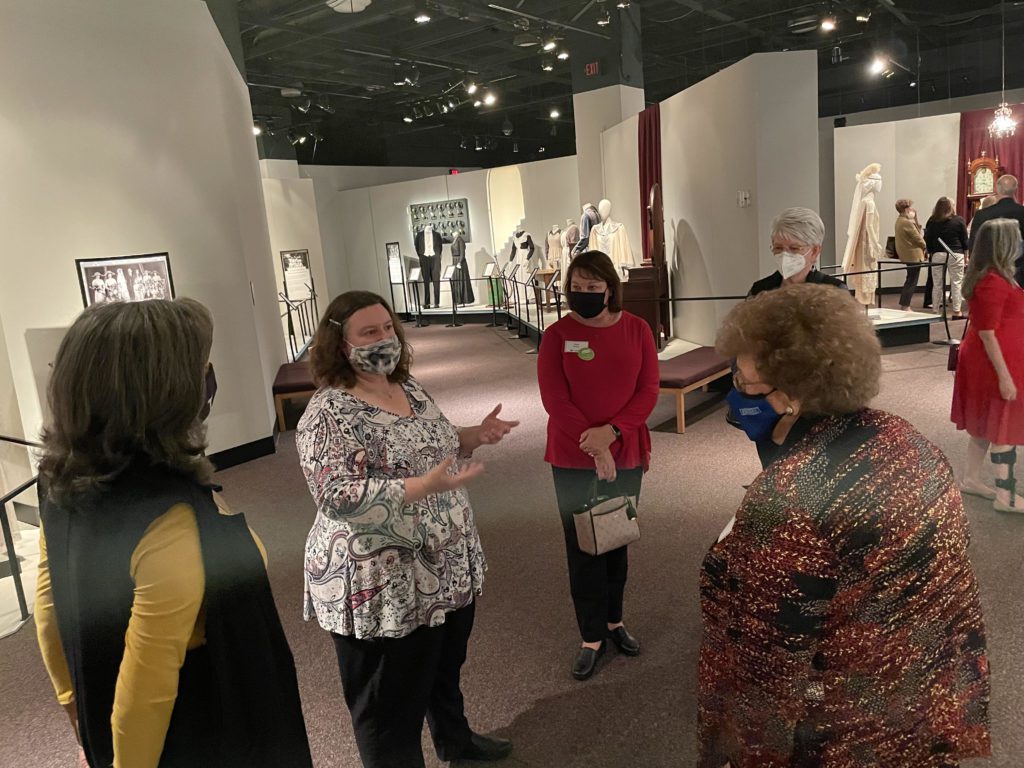 As Chowan University Alumni and friends nibbled on scones during an English High Tea at the North Carolina Museum of Art and History in Raleigh, Hertford County native and Chowan alumna, Paige Myers '88, discussed her latest work at the museum. Myers serves as Textile Conservator at the museum and played an integral role in preparing the "Dressing the Abbey" exhibition.
Myers has a 25 year career as a Textile Conservator working with textiles (clothing, uniforms, quilts and flags). Her background also encompasses experience at the National Museum of American History and the Smithsonian Institution. She was a professional costumer with Raleigh Creative Costume and is currently a textile advisor to Hope Plantation, Windsor, NC. Following her graduation from Chowan, she received her BS in Clothing and Textiles from East Carolina University and has a postgraduate degree in Textile Conservation from the University of Alberta, Canada. Myers completed internships at the American Textile History Museum in Lowell, MA, the Smithsonian Institution, and the Biltmore Estate in Asheville. Myers has worked with several filmmakers including Dar He: The Lynching of Emmett Till, the Carrington Event, and Fever Dreams.
Following the tea and special presentation tea guests enjoyed touring "The Dressing the Abbey" exhibition with Myers. She delighted guests with behind the scene information regarding the display. Guests were enlightened with "tricks" of her trade. Myers made guests aware of curiosities she discovered about the costumes, including the fun fact that one of the dressing gowns was made from a 1920s vintage table cloth.
The 'Dressing the Abbey' exhibition includes original costumes worn by the stars of Downton Abbey that depict fashions of the British aristocracy in the early 20th century. The exhibition displays the turbulence and changes in the late Edwardian era through the 1920s through the fashions of the period while evoking fans' favorite moments.
One of those Downton Abbey fans is Director of Alumni Relations, Kay Thomas who coordinated the outing. "I was delighted with the participation of our alumni and friends," shared Thomas, " the Dressing the Abbey' exhibition was excellent. It was a unique privilege to have one of Chowan's daughters organize such a memorable day for alumni and friends. We are very grateful to Paige for outstanding work and expertise."