Business, B.A.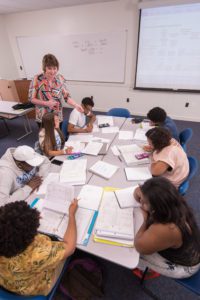 The B.A. in Business allows students to pursue a Business degree that has fewer technical requirements than a traditional Business Administration degree program. Since there are fewer technical requirements, this degree program is great for students who want a bit more freedom in their Business major or those who are not interested in a technically rigorous degree program but still want to pursue a Business degree.
The flexibility the B.A. program provides to students is really what makes this program unique. It is perfect for students who want to
pursue a minor in a field outside of the business department, those who may be considering double majoring in business and another
field, or those who are enrolled in the Chowan Fellows program. Traditional Business Administration programs typically don't have the flexibility the BA Business program offers.
---
The School of Business not only helped me earn a degree but taught me lessons and skills that I use in the real world. As a Social Media Manager, the classes I took in marketing, and social media marketing have been a huge help in the learning process. Also, my experience in sales throughout college gave me a little bit of an upper hand when applying at my current job. The Professors in the School of Business not only wanted to educate me, they wanted to show they cared for me outside of the classroom. The School of Business always felt like everyone was just a little more relaxed, and I think that's due to the upbeat energy the Professors of the department brought.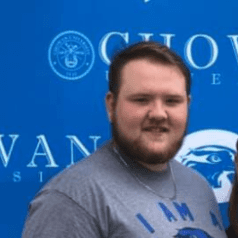 ---