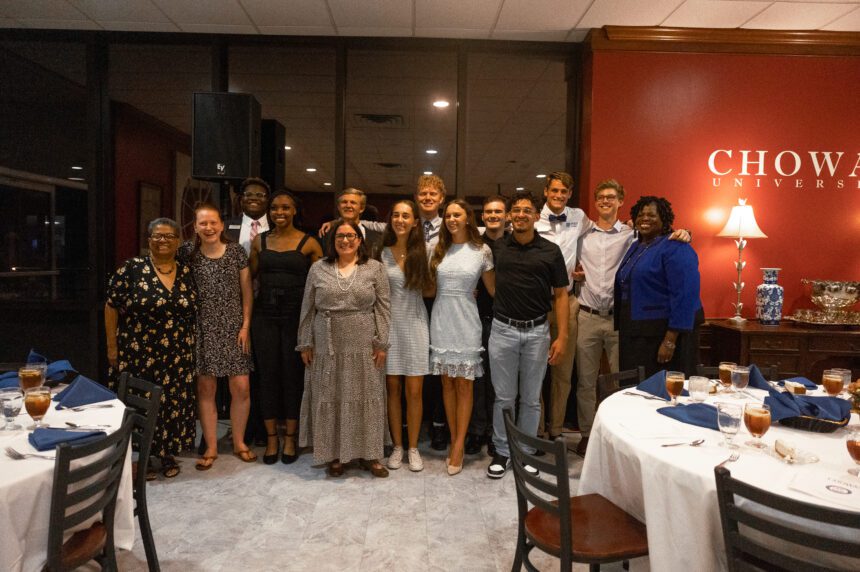 Chowan Christian Service Association Dinner Welcomes Rev. Dr. Carolyn Gordon as Keynote Speaker
Sep 25, 2023
by Staff Reports
The Chowan Christian Service Association (CCSA) is excited to announce that Rev. Dr. Carolyn Gordon was the keynote speaker at the CCSA Dinner on September 19, 2023. The event took place at Chowan University in the Chowan Room of the Thomas Dining Hall.
The Chowan Christian Service Association is an organization dedicated to providing students with opportunities to learn and serve in Jesus' name through tuition scholarships and missions. It is comprised of a community of individuals and churches who are deeply committed to partnering in the education and preparation of future ministers.
The annual CCSA Dinner is a cherished tradition and a highlight of the Taylor Religious Heritage Lecture Series. This event not only offers a time of celebration but also fosters fellowship among attendees who share a common commitment to the association's mission.
This year, the CCSA was honored to welcome Rev. Dr. Carolyn Gordon as the keynote speaker. Dr. Gordon is an accomplished individual who currently serves as an Associate Professor and Chair of Mass Communication at Mississippi Valley State University. Her rich background and experiences provided an insightful and inspiring address.
Dr. Gordon's conversational delivery kept the audience engaged. Through Biblical examples Dr. Gordon shared about being human and embracing our imperfections and learning to accept our flaws as an integral part of our unique journey.
Attendees at the dinner also had the opportunity to meet this year's CCSA scholars, a group of exceptionally talented students who have been selected to benefit from the association's scholarships and support. These young scholars represent the future of ministry and service, and their presence at the event inspired all those in attendance.
It was a time of reflection, inspiration, and celebration of the remarkable work being done within the CCSA community.
About the Chowan Christian Service Association (CCSA):
The Chowan Christian Service Association is dedicated to supporting students in their pursuit of education and ministry. Through tuition scholarships and missions endowments, CCSA provides opportunities for students to learn and serve in Jesus' name.