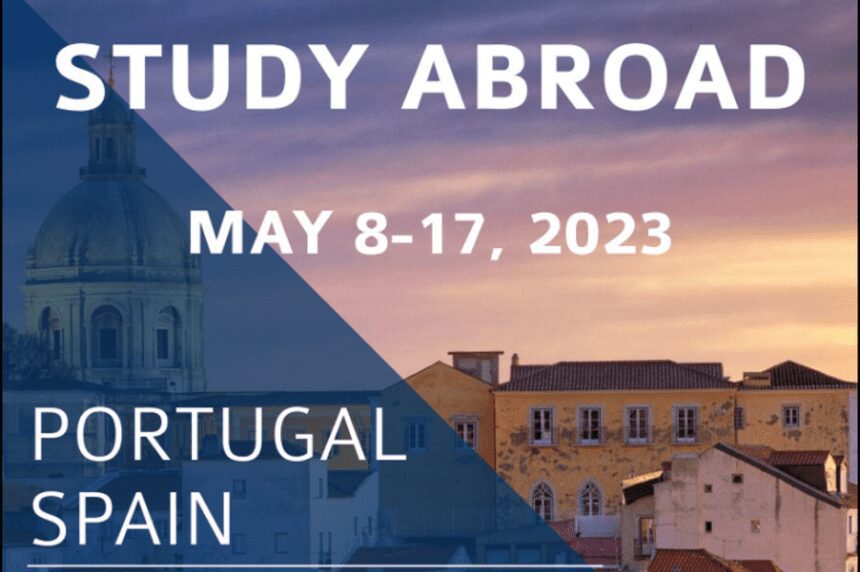 Study Abroad Experience Returns to Chowan University
Nov 15, 2022
by Harri Lovett
On the 8th of May 2023, sixteen Chowan University students will be the first since 2019 to travel internationally with the study abroad program. The trip will consist of eight days in Portugal and Spain, leading the group will be Chair for the Department of English, Dr. Tim Hayes and Instructor of English, Catherine Vickers. Other faculty and staff attending the educational trip are Professor Rob Buller, Dr. Michelle Surerus, Dr. Tom Collins and his daughter, Zoe Beale and her mother, Professor Chris Langston and his fiancé, and Zachary White. Dr. Kirk Peterson, his wife Rachel, and their son Caleb, a graduate student, will also be traveling with the group. 
Chowan University has a rich history of study abroad experiences. Through previous trips to Turkey, Greece, Israel, Egypt, Italy, Germany, France, Switzerland, and England, the Chowan community has had the opportunity to spread our mission across the world and bring back experience to our community. The newest contingent of scholars will receive academic credit from the experience and receive a scholarship towards the trip, and therefore considered as "Harris Scholars." As a way to assist students with their study abroad experience, the M. Elizabeth Harris International Travel Study Endowment was established to assist up to fifteen students from Chowan University. 
On the exciting journey ahead and leading the trip, Dr. Hayes stated: "Professor Vickers and I share a love of travel, especially international travel. And we're excited and honored to be leading this program moving forward. Thanks to the generosity of the M. Elizabeth Harris travel scholarships, our students and faculty will be able to experience the stunning beauty and dynamic cultures of Spain and Portugal. And we know that they'll be changed forever by their experiences on this trip."
In preparation for the trip, Professor Vickers said: "I am excited to share my love of travel with the students I enjoy. I thank God every single day for the privilege of health and the opportunity at my age, the twilight years of a wonderful life, to share a passion of learning with a community I care so much about. I am forever changed by surrounding myself with the students at Chowan University and am looking forward to our travel to Portugal and Spain."
Upon arriving in Portu, Portugal, on May 9, the group will explore the historical wonder of Porto, Coimbra, and the capital city of Lisbon. After traveling to Spain on May 13, experiences will be had in the beauty of Seville, Toledo, and Grenada. The conclusion of the journey will be in Madrid, where activities will consist of visits to museums and palaces before returning to Murfreesboro on May 17. 
Chowan University would like to congratulate the selected scholars and wish the entire traveling party a safe and informative journey.