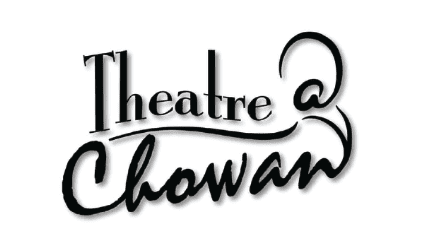 Theatre@Chowan Presents Two short Plays about Life & Death
Nov 10, 2022
by Staff Reports
MURFREESBORO—Theatre@Chowan will present two short, moving dramas about life and death on Nov 18, 19, and 20 at Chowan University. Thistle Blossoms by Rosanna Beth Whitlow tells the story of Lisa, a troubled college student, and Jo, her English professor. When Lisa submits an essay describing her own planned suicide, Jo unexpectedly intervenes, and both come face-to-face. As Lisa wrestles with her own self-worth, Jo's unusual approach helps Lisa to see the beauty and pain of life and our deep connectivity.

In Admissions by Colleen Neuman, Evelyn wakes up in a strange office only to discover that she is dead. At first, she attempts to negotiate to get back into her body, but eventually accepts her death. Memories and truths come to life as Evelyn admits to her successes and shortcomings. Eventually, as the curtains close on Evelyn's life, she's able to let go of her past and step forward with serenity into whatever comes next. The casts consist of university and community actresses, including Anna Thorne, Flaire Novak,
Lori Stephens Harders, Deborah Stanley, and Frances Cole. Steven Harders, Professor of Speech & Drama at Chowan, directs both shows.
Performances are Friday, November 18, and Saturday, November 19 at 7 pm, and Sunday, November 20 at 2:30 pm. Performances take place in Turner Auditorium in the McDowell Columns Building on the Chowan University campus. Tickets: $3 donation. All funds raised will benefit a local nonprofit, CULTIVATOR, Inc, — promoting rural literacy, food access, and creativity.

Due to the subject matter, the plays are best suited for teens and adults.

Summary:
Thistle Blossoms & Admissions
Two short plays about life, death, and life after death
Nov 18, 19 at 7 pm
Nov 20 at 2:30 pm
Turner Auditorium on the Chowan University Campus
$3 donation to benefit CULTIVATOR, INC.