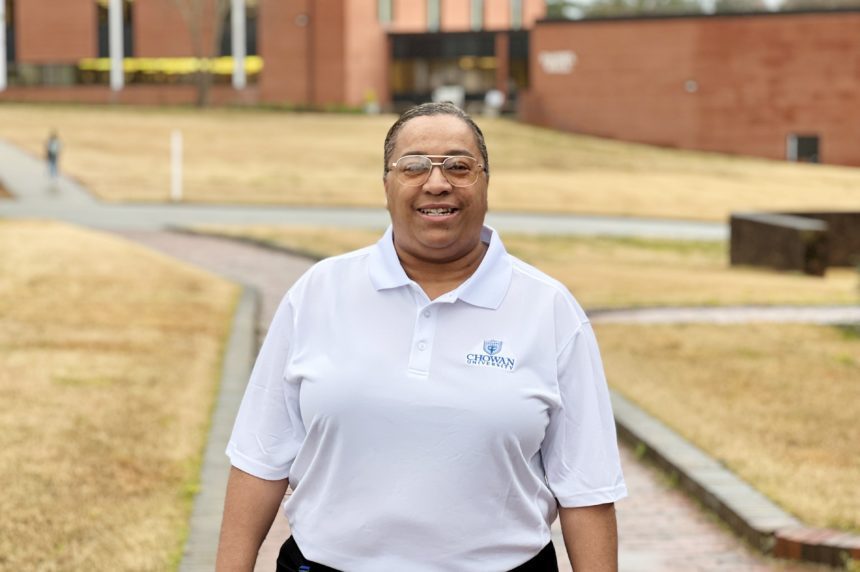 Chowan University Welcomes Valeria Day as the University's Director of Residence Life
Mar 24, 2022
by Kim Sherman Bailey
Valeria Day, a native of Silver Spring, Maryland, joined the Chowan University staff on March 14, 2022, as the new Director of Residence Life. As director, Day will oversee the staff of Residence Life and all services provided by the department and provide leadership in the implementation of the opening and closing of all housing facilities, and the overall direction of the Office of Residence Life.
"Chowan is very blessed to have Valeria join our staff," shared Dr. Montrose Streeter, Vice President for Student Affairs. "She is very student-centered and loves assisting students in their growth. Her experiences at institutions similar to Chowan have prepared her to be an advocate for students. We expect great things from Valeria."
Day has more than 16 years of experience working in higher education. In her most recent roles, she served as Director of Student Life and Transition Programs from 2016 to 2018 and Manager of Housing Operations and Services from 2018 to 2022 at Philander Smith College in Little Rock, Arkansas.
When asked what brought her to Chowan University, Day shared that it is "A chance to explore new opportunities and a chance to be closer to family." No stranger to North Carolina, she earned a bachelor's degree in social work from Bennett College in Greensboro, North Carolina.
Please join Chowan in welcoming our new Director of Residence Life, Valeria Day.