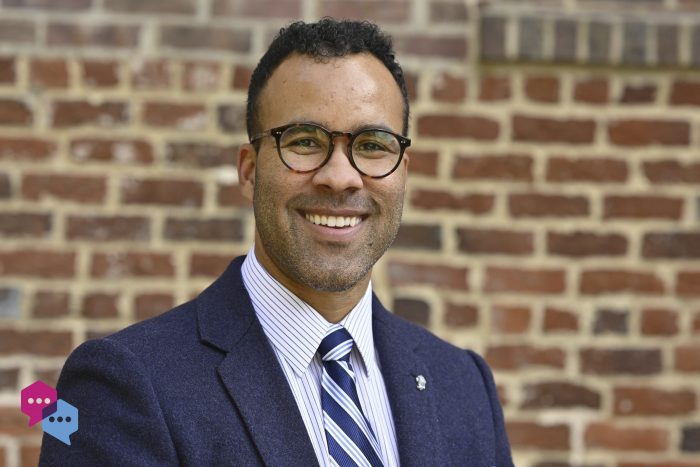 Photo by Grant Halverson
17th Annual Symposium Keynote Speaker Announced
Mar 3, 2022
by Staff Reports
Dr. William Sturkey will serve as the John H. Davis Keynote Lecturer for the Seventeenth Annual Faculty Interdisciplinary Symposium, which will be held on Monday, April 11. This year's theme is "Echoes of Memory." The keynote lecture is scheduled for 1:00 p.m. in Vaughan Auditorium, Robert Marks Hall. Chowan faculty presentations are scheduled from 9:00 to 12 noon and 2:00 to 3:00 p.m.
William Sturkey received his B.A. from The Ohio State University, M.A. from the University of Wisconsin-Madison, and Ph.D. from The Ohio State University. He is currently an Associate Professor in the Department of History at the University of North Carolina at Chapel Hill where he teaches courses on the Civil Rights Movement, America in the 1960s, Southern History, Modern American History, and Race and Memory.
Dr. Sturkey, who is a historian of the post-1865 United States, specializes in the history of race in the American South. Most of his research centers on the experiences of working-class racial minorities. His first book, To Write in the Light of Freedom, is a co-edited collection of newspapers, essays, and poems produced by African American Freedom School students during the Mississippi Freedom Summer of 1964. His second book, Hattiesburg: An American City in Black and White, is a biracial history of Southern Jim Crow. Dr. Sturkey is currently working on a biography of the legendary Vietnam War hero Master Sergeant Roy Benavidez.
Dr. Sturkey has been widely recognized for his service and scholarship. He is the recipient of the university-wide UNC Diversity and Inclusion Award for "significant contribution, time and effort of Carolina community members towards advancing an inclusive climate for excellence in teaching, research, public service and academic endeavor." In 2020, he was awarded the UNC Hettleman Prize for outstanding early-career achievement.