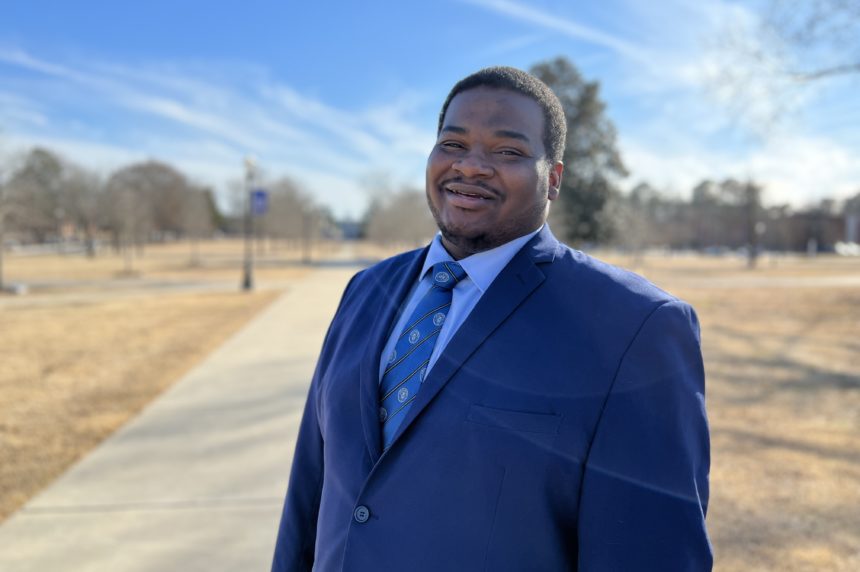 Alumnus Calvin Carter hired as Inaugural Minster of Engagement
Feb 11, 2022
by Kim Sherman Bailey
Calvin Carter, 2015 alumnus returned to Chowan University in January 2022 to fill the newly created position of Minister of Engagement.
The newly established role of the Minister of Engagement is to assist the Minister to the University in enhancing and supporting the ministry to students at Chowan University through creative areas of student lead ministries and to assist the Director of Student Life with annual university events. The Minister of Engagement is also tasked with developing, recruiting, and leading the University's first-ever scholarshipped Gospel Choir. 
"We are thrilled to have Calvin back using his gifts and talents to help our students on their spiritual journey. Calvin will be an effective minister in leading our ministries in the arts as well as our Gospel Choir." shared Rev. Mari Wiles, Minister to the University.
Carter graduated with a degree in Interdisciplinary Studies with a concentration in Music and then received a Certification in Church Music and Worship Formation from Campbell University Divinity School in 2018. He was most recently serving as an Elementary Music Teacher in Franklin City Public Schools in his hometown of Franklin, Virginia.
In being tasked with leading the new Gospel Choir, Calvin shared that his "vision is to create a gospel choir that covers the full spectrum of Gospel using nuances of other styles and genres of music." He shared that he wants to "create a choir that will be able to minister to the student body when they need a little extra boost to push through the semester; or walk into any church of any denomination and be able
to minister to the people; walk onto a stage for competition and represent Chowan University well, amongst other collegiate gospel choirs."
Please join Chowan University in welcoming Calvin back home as Minister of Engagement. If you, someone you know, or your church is interested in learning more about the Gospel Choir, please contact Calvin Carter at clcarter@chowan.edu.