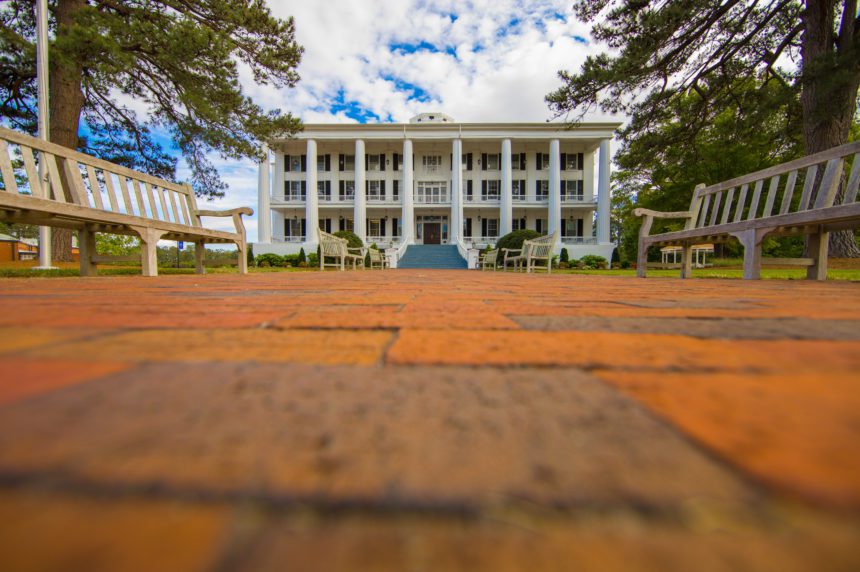 : McDowell Columns Building
Chowan Establishes Alumni Executive Partners to Prepare Students for Careers
Nov 12, 2021
by Staff Reports
Chowan Establishes Alumni Executive Partners to Prepare Students for Careers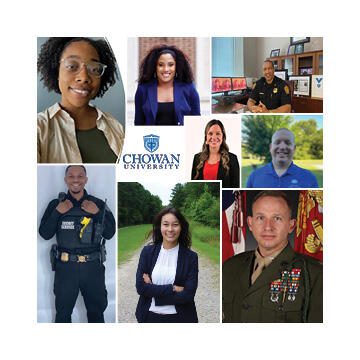 Alumni often ask how they can "give back" to their alma mater besides the traditional financial donations. The Chowan University Alumni Council has discovered the answer – alumni are encouraged to become Executive Partners.
Executive Partners are Chowan alumni who connect with current students for professional development purposes. Students will receive advice on networking, internships, careers, business etiquette, resumes, and how to develop interviewing skills. Executive Partners serve as an objective sounding board for students' ideas and address their career path concerns. They share their own career paths and experiences as well as introduce students to their work environment and responsibilities. In other words, they address "Life after Chowan."
The Executive Partners program is a win-win for both alumni and students. Students gain knowledge of a specific career path, and in some cases, students may be identified as potential interns or new hires. Alumni can enhance their mentoring skills, which can translate back to their workplace and job. The main result is that professional relationships and friendships will develop that are rewarding and may last a lifetime.
This semester, through the efforts of various professors and The Talon Club (pre-alumni organization), alumni have returned to campus as Executive Partners. Dr. Tom Collins, who chairs the Department of Sports Science, has been instrumental in connecting alumni and students during his Friday Feature program.
The most recent alumni to participate was Drew Praster, a 2008 graduate and a 2020 Distinguished Alumnus at Chowan. Drew has worked with the Charlotte Hornets organization since 2009 and is currently the Senior Director of Ticket Sales and Services with the Charlotte Hornets. Drew has spent much of his career growing with one of the most dynamic professional sports organizations in the country. In twelve years with Hornets Sports & Entertainment, Drew has become an integral part of the organization. Following a short stint as a top producing Account Executive, Drew successfully transitioned into a leadership position. During this time, he has spearheaded over thirty promotions and his direct reports have generated record-breaking new ticket revenue since the 2012-13 season. Drew has progressed in the ranks at Charlotte, starting as an Inside Sales Consultant in 2009 and was elevated to the Vice President of Ticket Sales and Services role in May of 2019. He encouraged students to always work hard and give their best in order to succeed.
Another alumnus who connected with students in the Sports Science classroom was Jonathan Smith, who is a 2005 graduate who hasserved as the Wellness Director at Rappahannock Westminster Canterbury since 2012. Rappahannock Westminster Canterbury is a continuing care retirement community for 65 years and over. Jonathan encouraged students to, "maximize opportunities, build their resumes, get to know all of their professors, and take advantage of opportunities."
Brittany Tschida, a 2018 graduate of Chowan who earned her bachelor's degree in Sport Management with a concentration in Business Administration, represented the world of minor league baseball. Brittany is Manager, Sponsorship Strategy & Activation at Fayetteville (NC) Woodpeckers. She said that the key to success is, "working hard, keeping social media professional, and taking advantage of opportunities." Brittany emphasized the value of having the right attitude and to not wait until you are a senior to prepare for the future.
SheAyre Bowles is a 2019 graduate and is currently a graduate assistant for Club Sports at Old Dominion University where she is working on her master's degree in Sport Management. She encouraged students to utilize their talents as she has a published author. Her book, Goggle Girl Takes Her Mark, discusses the challenges of making a big decision as to follow her heart.
Under the direction of Dr. Pamela Woodard, Chair of the Criminal Justice Department, multi alumni have come to campus this fall to address students. Greymi Fortunato-Zapato graduated from Chowan in our most recent class,2021. She has already been accepted as a member of the Newport News (VA) Police Department and is adamant about serving as a police officer. She said that she is the only woman in her class and advised students to be careful about what they disclose on their social media platforms.
Another alumni presenter to Criminal Justice majors was Lt. Col. J. Chad Drake, who graduated in 1992. During his extensive military career as a US Marine, Lt. Col. Drake served in many capacities both nationwide and abroad. He explained his role as a combat advisor in Iraq and Afghanistan supporting the global war on terror. Toward the end of his career, Lt. Col. Drake returned from assignment as Commanding Officer, completed Top-Level School (TLS) Air University and served as the ACTING Regimental Commander of the 6th Marine Regiment, 2d Marine Division from 2017 to 2018. In both positions, his units received numerous awards for operational excellence, readiness, and first-second term retention throughout the United States Marine Corps. He urged students to select a career path, to learn from others, and be tenacious.
A more recent alumnus, Richard Whitted, class of 2018, was a Criminal Justice major spoke to students in late October. He has an outstanding career with the prestigious Secret Service. His presentation to Criminal Justice majors and Talon Club members was about his career journey. With videos, he discussed the various opportunities in the Secret Service.
Chowan was pleased to have alumnus Larry Boone, Norfolk Police Chief here on October 11. Speaking with Criminal Justice majors and Talon Club members, Chief Boone's motivating personal success story was definitely inspiring. He also discussed his vision for the future of the criminal justice system. Chief Boone said, "Success is not given to anyone. If you want to succeed, then you must have the WILL, the DESIRE, the POWER, the DRIVE, and the DETERMINATION to go get what's YOURS. Failure is NOT an option!"
Dr. Ashley Doane, and the Psychology Department welcomed guest speaker Kjahna (KJ) O by ZOOM on October 14. KJ O graduated from Chowan in 2018 with a BS in Psychology. She is currently a Scouting Assistant with NFL's Atlanta Falcons. She encouraged students to continue their education after CU. KJ earned a Master's degree in Sport and Entertainment Management at the University of South Carolina where she also served as a Graduate Assistant for the Gamecocks Football team.
Later in the semester, Ravine Billy, a 2020 Psychology graduate will discuss entry-level jobs, her social work experience, and the process of applying to graduate school. She is a second-year Master of Social Work student at Virginia Commonwealth University (VCU). Ravine has worked with families with children who have been diagnosed with autism and veterans with spinal cord injuries reintegrating back into society. She has expertise in both trauma-informed care and African-centered social work practices.
"It is clear that Chowan's new Executive Partners program is off to an excellent start. I appreciate the innovative vision of the Alumni Council in fostering this program. Partnering with alumni, faculty, and students is a true path to success," stated Kay Thomas, Director of Alumni Relations.
The Office of Alumni Relations maintains a Facebook page (Chowan University Alumni and Friends). Many of these Executive Partners have been named Alumnus of the Week. For more information about the Executive Partners program, contact Kay Thomas, Director of Alumni Relations, at thomak@chowan.edu or 252-398-6436.