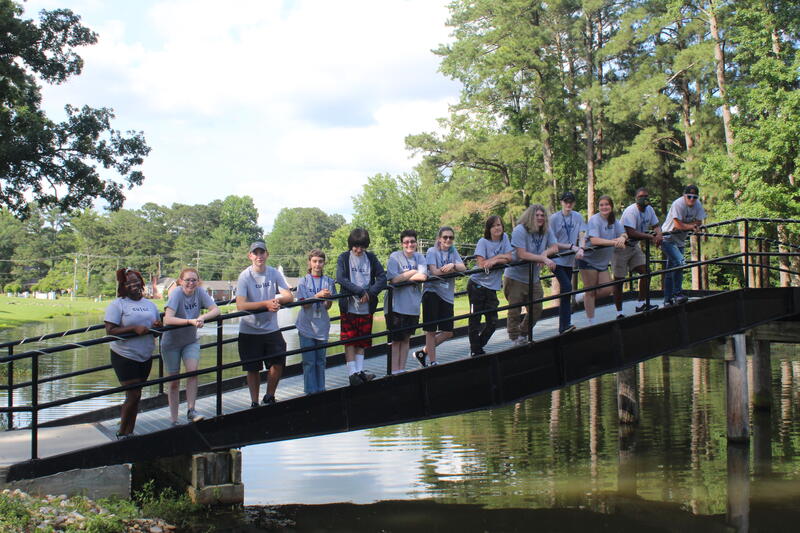 Chowan Hosts Graphics Summer Camp
Jun 25, 2021
by Staff Reports
The Graphic Communications faculty hosted a Graphics Summer Camp June 14-18. Campers were provided instruction in the offset press, screen printing, 3-D printing, photography, structural design, and a flatbed inkjet printer. Campers also had the opportunity to design and print their own notepad, t-shirt, poster, and postcard. 
Throughout the week campers spent time on campus photographing images for their projects. Along with capturing images of campus, students took their cameras as they toured historic Murfreesboro and the Brady C. Jefcoat Museum.     
Graphics Summer Camp is designed for rising high school juniors and seniors who are interested in graphic communications. For more information on the camp or on Graphic Communications program, contact chair of Communication Arts, professor Jennifer Groves Newton at grovej2@chowan.edu.