Chowan University Announces Board Leadership Transition
Dec 18, 2020
by Staff Reports
On Thursday, December 3 the Chowan University Board of Trustees appointed a new Chair and Vice Chair with terms beginning on January 1, 2021. The new appointments follow the decade long, faithful service of Chairperson W. Frank Rose, and James W. "Jimmy" Mason's as Vice-Chair since the passing of former Vice-Chair Preston Grissom in 2019. Both Rose and Mason will continue to serve on the Chowan University Board of Trustees and serve on the Executive Committee. Their leadership over a combined fifty year history has helped guide Chowan to its current position of prosperity that we enjoy today.
Kemper Baker '66 of Powhatan, Virginia has been appointed Chair of the Board of Trustees. He graduated from Chowan College in 1966, then went on to Lynchburg College, the University of Virginia, and the Stonier Graduate School of Banking. He is also a former U.S. Army officer. In various roles with the Federal Reserve Bank including being Vice President and Special Assistant to the President of the Federal Reserve Bank of Richmond, Kemper has studied and analyzed regional, national, and international economic and banking conditions; has fostered broader public awareness of the Federal Reserve System and its responsibilities; and has collaborated with banking, business, educational, economic and community development, and media organizations to promote general understanding of economic, banking, central banking, and economic development. Currently, he oversees government, media, bank, community, and public relations throughout the Fifth Federal Reserve District for the bank's president. Kemper and wife, Bev, an artist, have one son.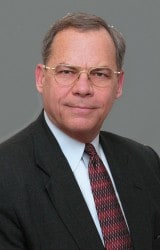 Harold W. Babb '70 of Manakin-Sabot, Virginia has been appointed Vice-Chair of the Board of Trustees. He graduated from Chowan College in 1970 then went on to complete a BS in Accounting from the University of Richmond. Following that, he received his MS in Marketing and Finance from Virginia Commonwealth University, and then a PhD in Marketing from the Virginia Polytechnic Institute & State University (Virginia Tech). Babb began his teaching career at the University of Richmond and at thirty-four, he was made full professor and department chair, and soon thereafter, received an endowed chair and Fulbright Scholarship. While continuing his teaching and research, he turned his sights to commercial ventures, building one successful business after another. He and his wife, June, who is also a Chowan alumna, have two children, a daughter and a son.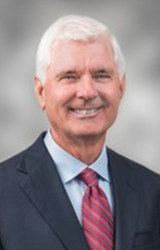 "We are grateful for the years of service and generosity that Frank and Jimmy dedicated to Chowan University," shared President Kirk Peterson. "Their leadership has been tremendously valuable to our community in establishing Chowan as a leader in higher education. Under the new leadership of Kemper and Harold, along with the continuous support of the former chair and vice-chair, Chowan will continue to be a leader in Christian higher education."
For the first time in history, both the Board Chair and Vice-Chair are alumni of the institution, and have received the honor of being Distinguished Alumni. Please join Chowan University in congratulating both Baker and Babb on their new roles.