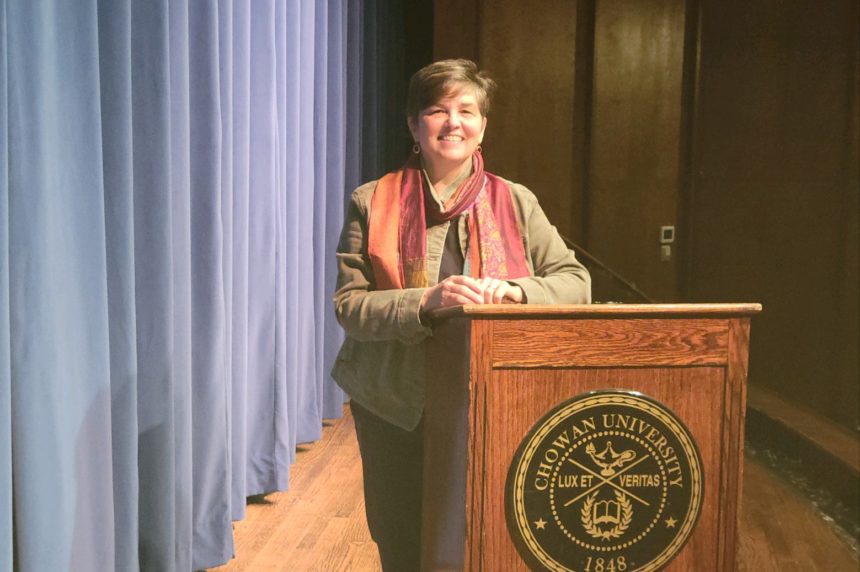 Lou Ann Gilliam Serves as Guest Proclaimer at Advent Chapel
Dec 1, 2022
by Kim Sherman Bailey
Lou Ann Gilliam, Director of Church and Community Relations, was the guest proclaimer for the Chowan University Chapel service on Wednesday, November 30. Her message focused on the special relationship between Mary, the mother of Jesus, and Elizabeth, the mother of John the Baptist, which is recorded in the first chapter of Luke's gospel.
In her remarks, Gilliam discussed the women's bond over their surprising and miraculous pregnancies. She offered insight into Mary's and Elizabeth's pregnancy challenges and joys by reflecting on her own pregnancy journey. At the conclusion of the service, Gilliam invited the audience to meditate on the song "I'll go tell Elizabeth," written by Ken Medema.
Chowan University is grateful for Lou Ann and her message delivered in the season of Advent.
For more information about Chowan Campus Ministry, contact Rev. Mari Wiles at wilesm@chowan.edu.