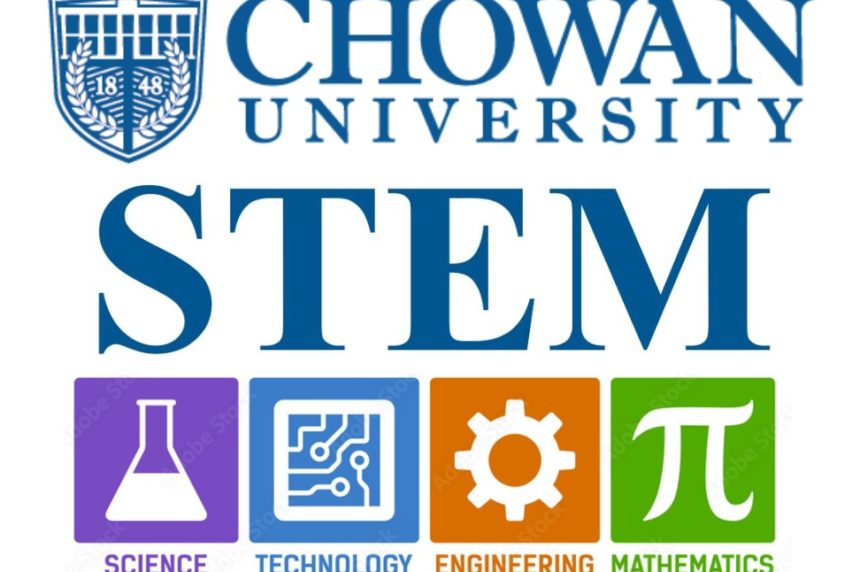 Chowan University Biology Department Establishes STEM Mentorship Program
Nov 15, 2022
by Staff Reports
The Biology Department is excited to introduce Chowan STEM, a program for mentoring students majoring in STEM disciplines (Science, Technology, Engineering, and Math). Chowan University was recently awarded a three-year NCICU Faculty-Student STEM Mentoring grant. The intent of the grant is to supplement our ongoing STEM mentoring activities and improve retention and graduation rates among STEM majors.
The department is planning a variety of activities to support our CU STEM scholars. These include academic assistance from faculty and peer mentors, professional development and graduate school preparation workshops, networking opportunities, and social gatherings. Chowan STEM's inaugural event, pizza and a movie, was held on October 13th . On October 26th , Dr. Erik Brady, Director of Biomedical Graduate Programs at Wake Forest University, conducted a virtual meeting with our CU STEM scholars. Participants learned about Wake Forest University's biomedical graduate programs, heard from current doctoral and master's students, and learned about financial aid and scholarship opportunities.

On November 9th , CU STEM scholars met virtually with Chowan biology alumnus Dorian Mitchell (class of 2020). Dorian earned a Master of Science in Biomedical Sciences (MSBS) cum laude from Campbell University School of Osteopathic Medicine this past spring and was accepted into their Doctor of Osteopathic Medicine (DO) Program for Fall 2023. Dorian discussed his path from Chowan to medical school, answered questions from CU STEM students, and graciously offered his assistance to those contemplating similar career paths.

The department has 3 more events planned for fall 2022. On November 18th , CU STEM scholars will attend a virtual open house at the University of Miami's Rosenstiel School of Marine, Atmospheric & Earth Science. Students will take a virtual walk through campus (which will include Rosenstiel's Shark Research and Conservation Lab, the SUSTAIN Hurricane Simulation Lab, the research vessel Walton Smith, and more); hear from faculty, staff and current students; and learn about graduate programs and research opportunities.
On November 30 th , Mrs. Onjalé Price, Director of the Woods Hole Oceanographic Institution's Partnership Education Program (PEP) will be on campus to discuss summer research opportunities for CU STEM students. Finally, on December 3 rd , CU STEM will be traveling to the University of North Carolina-Wilmington for NCICU's annual State of North Carolina Undergraduate Research and Creativity Symposium. Biology majors Heidi Jensen and Andrew Simmons will present their research at the conference. Interested CU STEM students are encouraged to attend (contact any Department of Biology faculty member for more information).

To keep up to date on CU STEM activities visiting the Chowan University Biology Facebook Page
and look for the CU STEM logo.