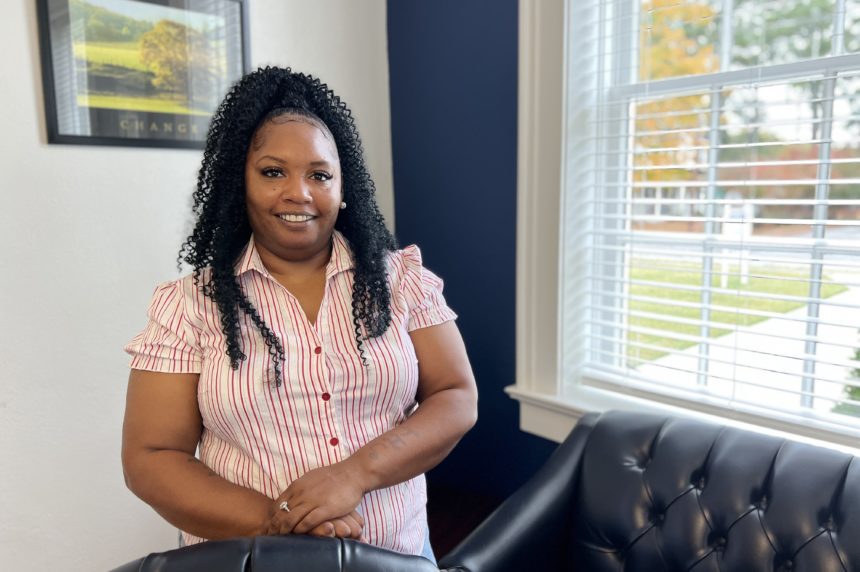 Tiffany Anderson Joins Chowan University Admissions
Nov 2, 2022
by Kim Sherman Bailey
Tiffany Anderson joined the Chowan University staff in the Office of Admissions as the Campus Visit Coordinator.
"I am excited to be in this new role and have professional growth," beamed Anderson. "I love people, I love to love on people, and give encouragement, and now I have the opportunity to do that in a different role."
A resident of Murfreesboro since she was in the second grade, Anderson is ingrained in the local community. She graduated from Hertford County High School, and thirteen years ago, she joined Aramark, which holds a contract with the university. Through Aramark, she served Belk and Jenkins Hall, then went on to Whitaker Library for three years, then the McDowell Columns Hall.
"Having a genuine care and love for the university and its people, Anderson is a natural fit for the Campus Visit Coordinator position," shared John Yancey, Vice President for Enrollment Management. In her new role, she will greet prospective students and their families as they visit campus and coordinate group tours of the university. She will also assist Yancey in administrative duties.
Anderson is family oriented. She has three children Kelveonna (19), Kelvonna (18), and Kelvon (15), a late husband, Brandon Ward, and stepson, Deron (18). She gives credit and gratitude to her mother, Nancy Anderson Lassiter, for teaching her God and letting her know that she can do all things through him.
Please join Chowan University in congratulating Tiffany on her new role.