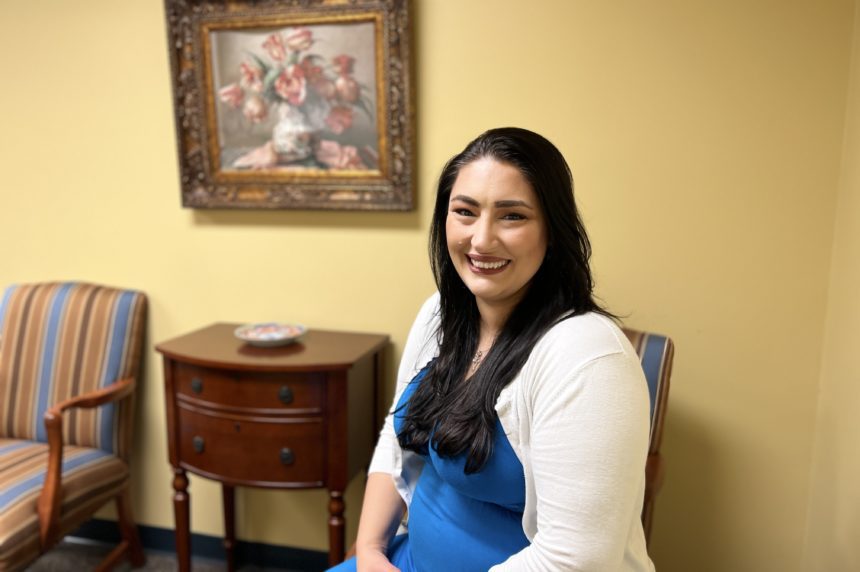 Dr. Mary Mitchell Joins Chowan University Psychology Department
Aug 25, 2022
by Kim Sherman Bailey
Dr. Mary Mitchell joins Chowan University as Assistant Professor of Psychology.
A native of Oklahoma City, Oklahoma, Dr. Mitchell received her PhD in educational psychology from the University of North Texas. She also holds a MA in counseling from Dallas Baptist University and a BA in psychology with a minor in child and adolescent development from Oklahoma State University. She comes to Chowan from Northwestern State University in Louisiana, where she served as an adjunct professor.
"Dr. Mary Mitchell is a great addition to our dynamic Psychology Department," shared Dr. Jennifer Zak Place, Dean, School of Arts and Sciences and Professor of Psychology. "She has a wealth of experience practicing in the field, conducting research, and teaching undergraduate courses. Her specialty in Educational and Developmental Psychology will greatly enrich our new concentration in Applied Psychology. Most importantly, Dr. Mitchell has a passion for working with students as they explore their interests and career goals in the field of Psychology."
At Chowan, Dr. Mitchell will teach General Psychology, Developmental Psychology, Introduction to Research Methods, Introduction to Applied Behavioral Analysis, and Educational Psychology. She shared that she "loves connecting people with career goals, and I am excited to help Psychology students figure out what they want to do in Psychology and how they will get there."
When not in the classroom or practicing or researching in her field, Dr. Mitchell can be found traveling, both domestically and internationally. She shared that Brazil and South Sudan are favorites, and she looks forward to exploring her new state of North Carolina.
Please join Chowan University in welcoming Dr. Mitchell.