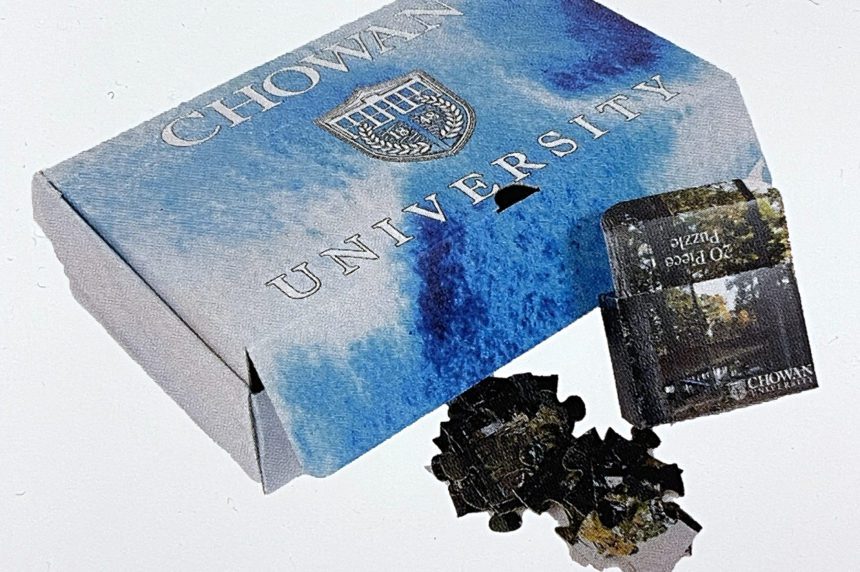 Welcome Package by Shanelle Thompson, Karensa Streider, and Kyra Cauthen
56th Annual PICA Awards: Student Competition
May 16, 2022
by Staff Reports
The Printing Industry of the Carolinas, Inc. (PICA) recognized Chowan University students as winners of the prestigious PICA Awards. Each year PICA hosts a competition among members of the print industry to recognize excellence within the industry. There are also high school and collegiate levels of competition. This year's winners were announced at an Awards Banquet on April 2, 2022, in Charlotte, NC.
To compete, a student must be enrolled in a graphic arts program at an accredited institution in the Carolinas at the time the work is produced. The work must have been produced by the student (from native file through finished product) within the facility of the institution in which enrolled. The work must be produced between January 1, 2021 and December 31, 2021.
CU Students competed with students from five other collegiate programs. A panel of judges experienced in the print industry evaluated work based on print quality, paper and ink usage, difficulty of printing/production, effective use of process and overall visual impact.
The following students were recognized:
Best of Category
(only one chosen per category)
Title: Rosie's Corsage Package
Student: Karensa Streider
Instructor: Dr. Mitchell E. Henke
Category: Digital Printing: Ink Jet Rigid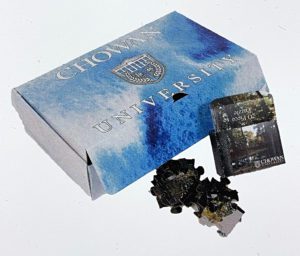 Special Judges Award
Title: Welcome Package
Student: Shanelle Thompson, Karensa Strieder, Kyra Cauthen
Instructor: Dr. Mitchell E. Henke
Category: Miscellaneous, Specialty or Novelty