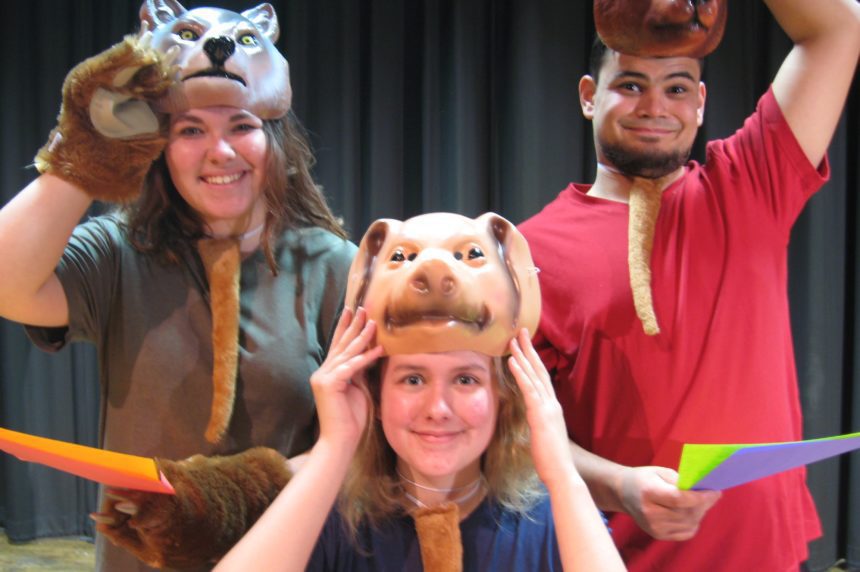 Theatre@Chowan presents Furry Tails with a Twist!
Mar 16, 2022
by Staff Reports
Theatre@Chowan will present three performances of Jennifer Hickok DeFratis's fast-moving funny play for kids Furry Tails with a Twist on April 8, 9, 10, 2022.
Follow the improvised adventures of a trio of actors as they stumble and bumble their way through the telling of three classic fairy tales. When a sudden mishap causes the script to be seriously scrambled, panic sets in, but the actors refuse to give up–"the show must go on!" Mayhem ensues as storylines, characters, and costumes get jumbled. In the end, it'll take the whole audience to sort things out and set the furry tales…er…fairy tales, straight.
The three-member cast is comprised of two Chowan University students: Cy Bazemore (Freshman; Gates, NC), Amber Mann (Freshman; Gates, NC) and one community member: Colleen Curley (Gates, NC). Steven Harders, Professor of Speech & Drama at Chowan, directs the production.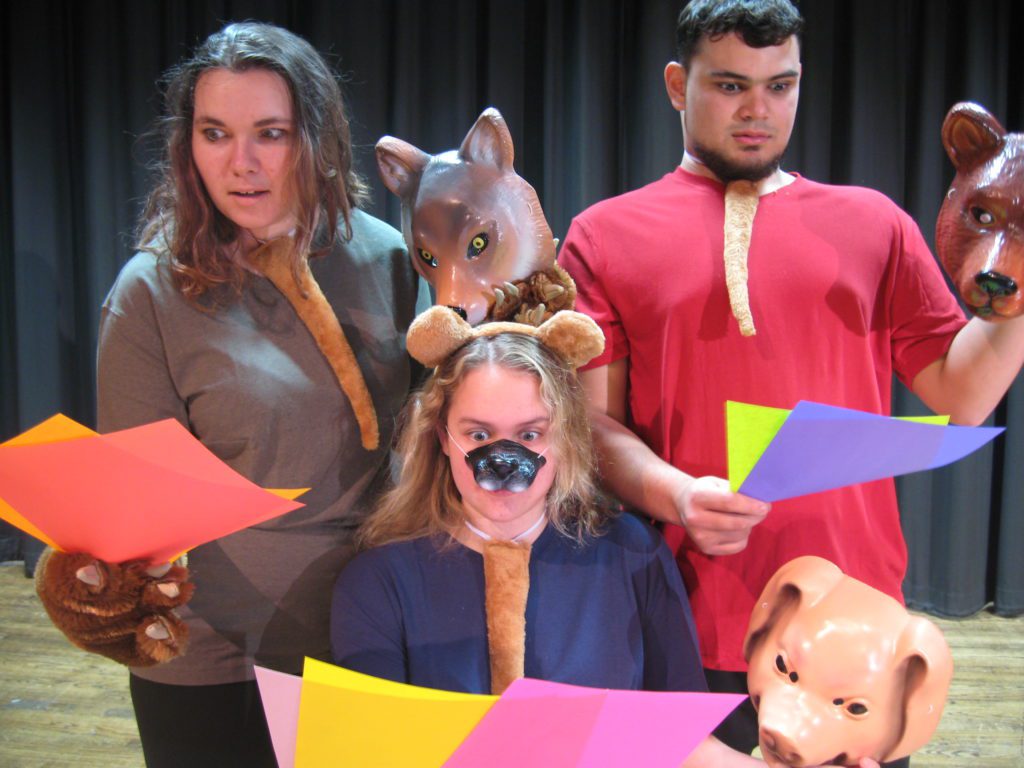 Performances are Friday, April 8, and Saturday, April 9 at 7 pm, and Sunday, April 10 at 2:30 pm. Performances take place in Turner Auditorium in the McDowell Columns Building on the Chowan University campus. Tickets: $3 donation. All funds raised will benefit PAWS of Hertford County–Bringing hearts together to provide animal welfare and security.
The play is best suited for families and kids aged 5-10 years old. Playing time: 1 hr.
Please note: Audience members are encouraged to wear a face mask and to social distance when attending.
Summary:
Furry Tails with a Twist
A play for kids by Jennifer Hickok DeFratis
Three mixed up fairy tales. One funny adventure.
April 8, 9 at 7 pm
April 10 at 2:30 pm
Turner Auditorium on the Chowan University Campus
$3 donation to benefit PAWS of Hertford County
Contact: Steven Harders, Professor of Speech & Drama, 252-398-6306