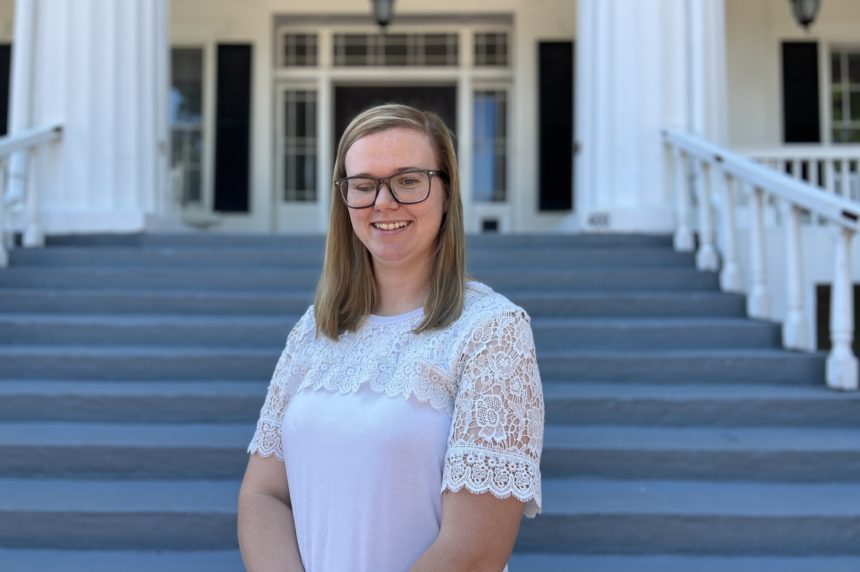 Alumna Melanie Eddleman Joins Faculty in Sport Science Department
Aug 22, 2022
by Kim Sherman Bailey
Melanie (Harris) Eddleman, a two-time graduate of Chowan University, joins the faculty as Assistant Professor of Exercise Science in the Sport Science Department.
Eddleman, a Belhaven, NC native, graduated from Chowan with a bachelor's in exercise science and a minor in coaching, and a Master of Education in elementary education.  She received a second master's in Kinesiology from California Baptist University. Prior to returning to Chowan, Eddleman was teaching and coaching at Pungo Christian Academy.  
"We are excited that Melanie Eddleman will be joining us as full-time Assistant Professor of Exercise Science this fall," shared Tom Collins, Professor of Sport Management and Chair of the Department of Sport Science. "Professor Eddleman has been actively involved with the SSPE Department since 2012 as a student, staff member, and now instructor. She relates well with our students and will be a good mentor for those pursuing careers in Exercise Science, Personal Training, and Coaching."
At Chowan, Eddleman will be teaching Motor Learning/Control/Development, Kinesiology and Biomechanics, Lifelong Fitness, Research and Evaluations in Physical Activity, and Exercise Physiology. Eddleman shared that "coming from a small town, I knew I wanted to attend a small school as an undergraduate student, and Chowan was the perfect fit for me." Before she began her teaching and coaching career, Eddleman worked in the Sport Science Department at Chowan. She shared that when the opportunity became available to return in a teaching capacity, she "knew it was what I needed to do because of the impact that Chowan made in my life ten years ago – now I look forward to working with students and making an impact on their academic journey."
Eddleman met her husband, Jax, at Chowan during her sophomore year. The two are proud parents to their toddler, Madaleine, who is called "Maddie Jo." She is an avid traveler, including three study abroad trips with the university, enjoys volleyball and the outdoors, and most of all, she enjoys spending time with her family.
Please join us in welcoming Melanie to the faculty at Chowan University.