Health and Physical (K-12) Education, B.S.
Chowan offers a specialized curriculum to prepare students for successful careers in teaching health and physical education content and activities from Kindergarten through 12th grade.
You can teach the next generation fitness and nutrition that will serve them for a lifetime by working first-hand with students from local elementary and secondary schools to students and staff at Chowan.
---
The Physical Education program is very interested in the success of their students. They provide a strong focus on diversity and the importance of being a life-long learner. We get to participate with schools around the county to interact with the children and play many different games with them, even before we graduate.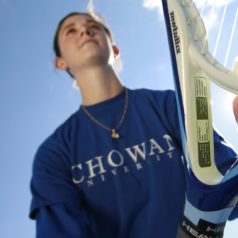 ---