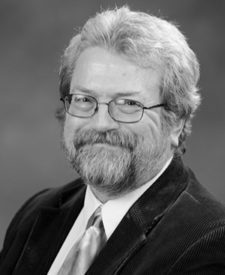 Dr. John Pond Jr.
Adjunct
A favorite French philosopher once stated that "We are all translators" and "Every translation is a transformation." I love the mission and ministry of Chowan University that values its students as individual translators who are given the exciting opportunity to be transformed by its diverse and contemporary program and Christian framework. It is a privilege and delight to be a fellow pilgrim and translator in this shared adventure of higher learning and spiritual development.
Education
Fourth Level French, Institute Française de Touraine, Tours, France
DMin, Campbell University
MDiv, Southeastern Baptist Theological Seminary
BA, Religion and Philosophy, Campbell University
AA, Chowan College
Academic & Scholarly Achievements
Activities
Congregational Coach, Pursuing Vital Ministry, BSCNC, 2003-2009
Church Development Advisor/ Director of Theological Education, Rwanda, Burundi, and Kenya, Foreign Mission Board of SBC, Richmond, VA, 1986-1994
Team Leader for Mission Projects, to Quebec, Panama, Brazil, China, Pennsylvania, Virginia, & Mississippi. Lead in formation of Partnerships with two groups in Quebec, Canada, with my wife, Sharon, Baptists Women's ministries in Jamaica and with Baptists in Parana & Santa Catarina, Brazil
Professional Memberships
North American Baptist Fellowship
American Society of Missiology
American Professors in Missiology
CT 101 – Critical Thinking
CT 102 B – Jesus in Africa
CT 102 B – True Confessions
HON 112 A – Honors Critical Thinking
Honors Seminar – Science & Culture, Rebellion, Conspiracy
IDS 399 A – Introduction to Sociology of Religion
PHIL 399 A – (CT) (WI) Philosophies in Religion
REL 101 A – Understand the Bible: Texts & Context
REL 200 MO – Religious Colloquium "Death and Dying"-Spring 15
REL 270 A – (CT) History of World Christian Movement
REL 290 A – Missions Practicum
REL 372 A – (WI) Global Ministry & Cross Cultural Issues
REL 374 A – Local Church in Ministry & Mission
REL 470 A – (CT) Theology of World Christian Movement
Publications
Sunday School Lessons Writer, Winter 2002- 2011 (Sept.-Nov.; Dec.-Feb.), Biblical Recorder.
Doctoral Dissertation, "Sunday in the Park: Living Missionally in a Marginal Setting." Campbell University, 2010.
Sunday School Writer, Smyth & Helwys, "Teachings of Jesus," Spring, 2005.
Presentations
"Missional Intertextuality as a Missiological Discipline," American Society of Missiology and Association of Professors of Mission, June 2015.
"Reconnaitre at the 'Spring of Trembling': Future Tense or Future Tension," 11th Annual Faculty Interdisciplinary Symposium, Chowan University, Spring 2015.
"Her Duty to Canada: The Missional Piety of Henriette Feller," 10th Annual Faculty Interdisciplinary Symposium, Chowan University, Spring 2014.
"'Vergegnung'- Rediscovering Hospitality," 9th Annual Faculty Interdisciplinary Symposium, Chowan University, Spring 2013.
"Associational Missional Model-Southside Baptist Association," SBA Fall Meeting and 50th Anniversary, October 21, 2012.
"Missional Living," Ahoskie Rotary Club, July 16, 2012.
Chowan Salon Lectures- "Jesus and Deconstruction," "God and Icons"