Integrated Family Services Mobile Crisis
Chowan University counseling services
Our mission is to promote student growth and development as they adjust to the demands of college life. We provide individual and group sessions to support students in everyday challenges that may have a negative impact on their academic and personal success.
Services
Counseling is a confidential clinical relationship between the counselor and the student. Students and counselors explore numerous therapeutic methods to aid in the emotional and psychological well-being of students. We offer a wide range of services including:
Crisis intervention
Individual counseling
Group counseling
Substance Abuse Counseling and Education
Psycho-Education
Sexual Assault Advocacy
Individual Counseling
Individual counseling is a collaboration between the student and the counselor to explore emotional and psychological issues and identify healthy coping skills to deal with situations. The counselor is available to provide support in a safe, confidential, and nonjudgmental environment. This is an opportunity for students to express concerns or obstacles that are hindering them academically, emotionally, physically or socially. The student and counselor will identify treatment goals and determine what course of action will better help the student achieve identified goals.
Group Counseling
Group counseling offers a supportive and confidential environment in which members can discuss their concerns with both professionals and peers. Group members have the opportunity to explore shared issues and receive feedback from group members who share their interest and experiences. Group counseling allows members to gain information from a variety of sources and hopefully identify different perspectives on various topics. Group counseling allows students to recognize that they are not alone and that others share similar concerns.
Confidentiality is an important part of group counseling and each member is responsible for the confidentiality of shared information and members' identities.
Possible Groups (depending on needs):
Conflict Resolution
Healthy Relationships
Anger Management
Grief and Loss
Emotional Wellness
Crisis Intervention
In the event of an on-campus crisis, our counseling services will be there to provide assistance and support to students and staff who may experience crisis-related distress.
Substance Abuse Counseling and Education
Students may experiment with alcohol and/or drugs without being aware of the possible risks. Our counseling service offers education related to these risks and counseling to address concerns, explore factors linked to substance use and identify possible treatment options based on student's unique needs.
Psychoeducation
Counseling Services provides education on various topics and situations that cause psychological stress. We provide information to assist students in recognizing symptoms, setting goals, and developing healthy coping skills.
Sexual Violence Advocacy
Counseling Services provides crisis intervention, advocacy and counseling for all those affected by sexual violence. The counselor will be supportive and suggest options but allow the victim to decide what course of action to take.
Confidentiality
Counseling records are not part of the students' academic record. The counselor does not release information about a student except when there is written consent as required by law unless the student is an immediate threat to themselves or others.
Referrals
Counseling services will be available to assist students with an array of concerns but there may be situations where students require additional services. If appropriate, referrals can be made to a community provider with the written consent of the student.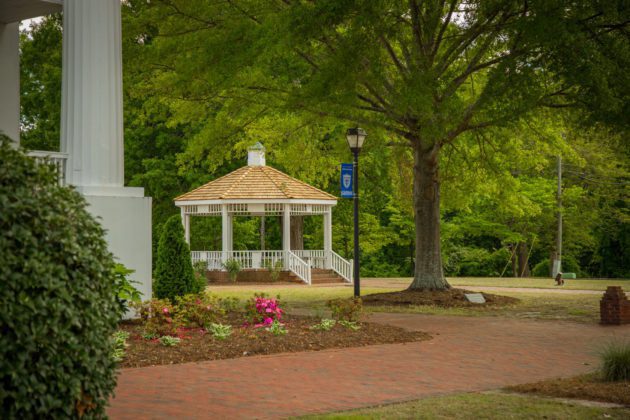 Title IX
Chowan University complies with laws prohibiting discrimination, including applicable provisions of and amendments to Titles VI and VII of the Civil Rights Act of 1964, the Age Discrimination in Employment Act Executive Order 11246, Title IX of the Education Amendments of 1972, Sections 503 and 504 of the Rehabilitation Act of 1973, the Vietnam Era Veterans Readjustment Assistance Act, the Age Discrimination Act of 1975, and the Americans with Disabilities Act of 1990.
Title IX of the Education Amendment of 1972 states that "No person in the United States shall, on the basis of sex, be excluded from participation in, be denied the benefits of, or be subjected to discrimination under any education program or activity receiving Federal financial assistance." Sexual violence is a form of sexual harassment prohibited by Title IX.