degree programs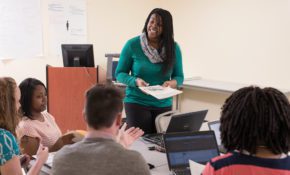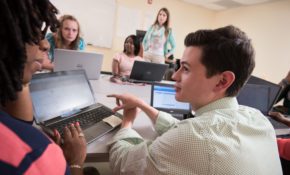 Alumna Allison Gupton Serves as Guest Speaker
On Thursday, January 26, alumna Allison Gupton '18 served as a guest speaker for the Department of History. Speaking for the series "Living History," she shared about her work at the Historic Hope Plantation, where she serves as Historian and Senior Docent. Gupton's talk was titled "A Step Towards Hope." She shared with the audience.
Keep Reading

"Alumna Allison Gupton Serves as Guest Speaker"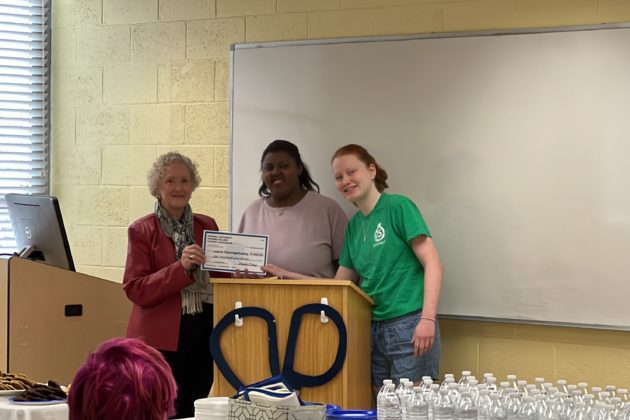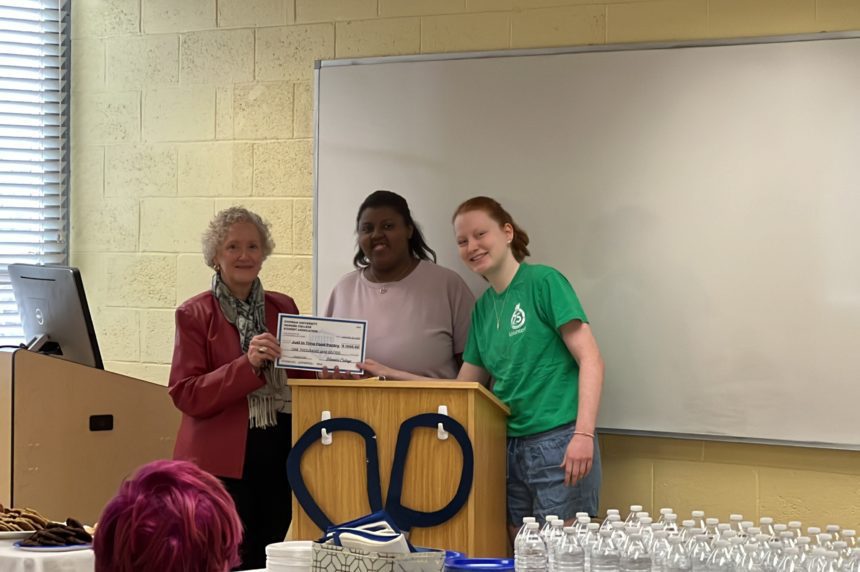 Honors College Student Association Gives Back
Chowan University's Honor College Student Association (HCSA) Co-Presidents Destiny Vaughan and Rachel Van Buren presented a check for $1,000 during the ribbon-cutting ceremony and open house of the newly renamed Chowan University Murf's Food Pantry on January 31. This donation came on behalf of 134 members who worked together to serve the community while raising.
Keep Reading

"Honors College Student Association Gives Back"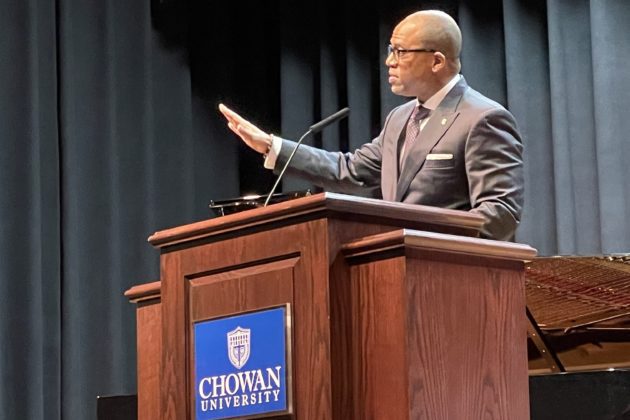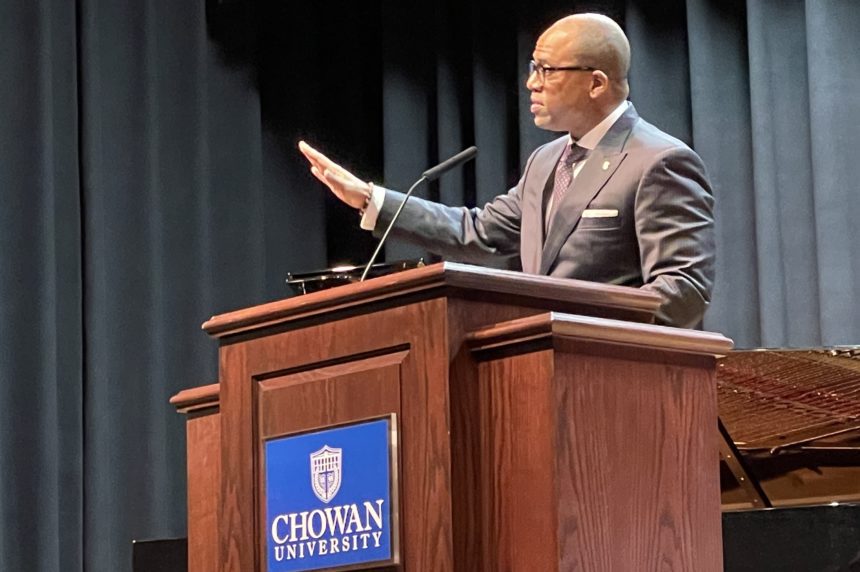 Rouson Memorial Lecture features Dr. Jonathan "Jay" C. Augustine
On February 1, Rev. Dr. Jonathan "Jay" Augustine was the guest speaker at the Rev. George T. and Mrs. Luvenia B. Rouson Memorial Lecture hosted by Chowan University and the Town of Murfreesboro. The occasion began with a word of welcome from Minister to the University, Rev. Mari Wiles followed by an invocation by Rev..
Keep Reading

"Rouson Memorial Lecture features Dr. Jonathan "Jay" C. Augustine"
Meet Academic Affairs

Dr. Ella Benson
Dean of Accessibility Services; Professor of Education
Unilda Burke
Administrative Assistant for Academic Affairs

Dr. Tom Collins
Professor of Sport Management; Chair, Department of Sport Science

Jonathan D'Souza
Instructional Designer and Blackboard Administrator

Dr. John Dilustro
Associate Provost; Professor of Biology; Dean School of Graduate Studies; Title IX Coordinator

Jennifer Groves Newton
Assistant Professor of Graphic Communications; Chair, Department of Communication Arts

Patricia "Patti" Hale
Academic Success Office Manager

Dr. Timothy Hayes
Associate Professor of English; Chair, Department of English

Dr. Mary Hellmann
Professor of Music; Chair, Department of Music

Dr. Heather McGuire
Distinguished Professor of Biology; Chair, Department of Biology

Dr. Danny Moore
Provost and Vice President for Academic Affairs

Dr. Jennifer Zak Place
Dean of the School of Arts & Sciences; Professor of Psychology

Syble Shellito
Director of Academic Assistance

Dr. Edward Snyder
Associate Professor of History; Chair, Department of History and Religion

Dr. Hunter Taylor
Dean of the School of Business and Design; Associate Professor of Business

Dr. Brenda Tinkham
Associate Provost for External Relations; Dean of the School of Education and Professional Studies

Elizabeth "Libby" Whitaker
Academic Success Coach

Dr. Thomas Whitaker
Professor of Mathematics; Chair, Department of Mathematics; Director of the Honors College

Dr. Daniel Wilson
Assistant Professor of Organizational Leadership

Dr. Pamela Woodard
Associate Professor Criminal Justice; Chair, Department of Criminal Justice