Pre-Health Professional Advisory Programs
Several pre-professional advisory programs are available at Chowan through the Department of Biology. Included in this category are areas of Pre-Medicine, Pre-Dentistry, Pre-Nursing, Pre-Pharmacy, Pre-Physical Therapy and Pre-Veterinary Medicine. Students planning to pursue studies in any of these fields must plan their degree programs carefully. Although all require a similar core of science courses with laboratories, specific entrance requirements, entrance examinations, and admissions procedures vary from program to program. Students interested in these programs should contact the Biology Department and meet with the advisor to the program as early as possible.
---
Learn by Doing
Biology Research & Internships
The Department of Biology encourages students to gain valuable professional experience in the classroom and outside. The Department's educational framework integrates classroom study and field experience through career-enhancing internships. Students have completed internships in a variety of fields including: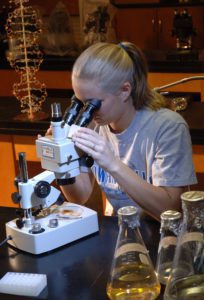 Medical
Pharmaceutical
Dental
Veterinary
Environmental
Natural Resource Management
The Biology faculty at Chowan is available to mentor student research. Our faculty to student ratio makes is possible for many Biology majors to conduct independent research with a member of our dedicated faculty. Research topics addressed by our students have included: zooplankton ecology, invasive species management, toxicology, chemistry, water quality, forest ecology, soil biology, animal behavior, predator-prey relationships, microbiology, and DNA fingerprinting to identify bacterial contamination of surface water.
Students are encouraged to present their research at the Chowan University Student Research Conference and other professional conferences.
Sea Grant Project
Spatial and Biogeomorphic Properties of Oligohaline Marshes in Currituck Sound: Implications for Response to Sea-Level Rise
The study is funded by North Carolina Sea Grant's Community Collaborative Research Grant Program and is part of an ongoing partnership between Chowan University's Department of Biology, Audubon's Pine Island Sanctuary (located on the Outer Banks), and the North Carolina Coastal Reserve and National Estuarine Research Reserve. Led by Bo Dame, Associate Professor of Physical Sciences, Heather McGuire, Professor of Biology and Chair, Department of Biology, and with Robbie Fearn of the National Audubon Society and Brandon Puckett of the North Carolina Coastal Reserve, the project will increase understanding of how marshes in Currituck Sound respond to sea-level rise. Students will be involved in the project through class activities, work-study, and capstone research projects that assume responsibility for a portion of the overall study.
The project is highlighted in Secrets of Currituck Sound (an episode of public television's NC Science Now) and two issues of Coastwatch Magazine – Coastal Collaborations (Summer 2016), and Collaborative Research on the Outer Banks (Winter 2017).
The study will involve marshes at two locations, the Currituck Banks Reserve, part of the North Carolina National Estuarine Research Reserve, and Audubon's Pine Island Sanctuary, both located on the Outer Banks of North Carolina. Detailed habitat mapping and spatial analysis will be conducted along with an examination of variables contributing to elevation change in marshes experiencing sea level rise (including above and below ground biomass, decomposition, and sediment accretion). Results will inform resource management decisions at both sites.
Funding from North Carolina Sea grant will allow the team to significantly expand their partnership. Currently, Chowan University's Department of Biology conducts an annual field ecology course on the Outer Banks that is based out of the Pine Island facility and utilizes Currituck Banks National Estuarine Research Reserve in Corolla and Kitty Hawk Woods Coastal Reserve in Kitty Hawk. For several years, there has been a discussion of expanding the activities to include a research component. Support from North Carolina Sea Grant will provide field equipment and instrumentation allowing the team to conduct research useful for resource management activities and get students involved in meaningful field experiences.
The team's study will increase understanding in a region where little data is currently available, provide opportunities for under-represented groups in coastal research, and will lay the foundation for future work. The team is already discussing plans to continue the project beyond the 1-year funding time frame through periodic habitat mapping and field studies to document change and establish trends. There are also plans to expand activities including, documenting the impact of dune/beach migration into adjacent vegetation and aquatic communities, prioritizing sites for restoring living shorelines, and developing metrics to measure success in habitat restoration. All of these efforts will involve student participation, and could not be initiated without support from North Carolina Sea Grant.
---
academic headlines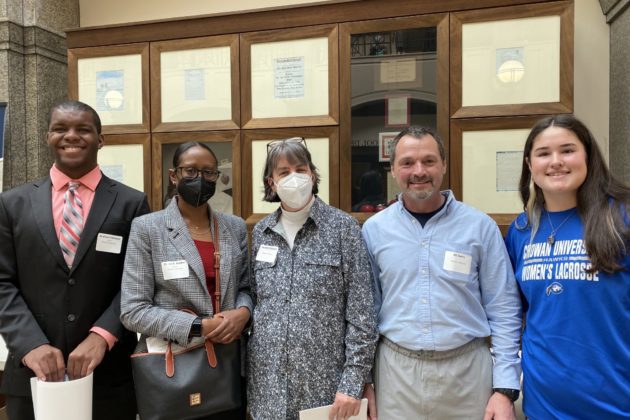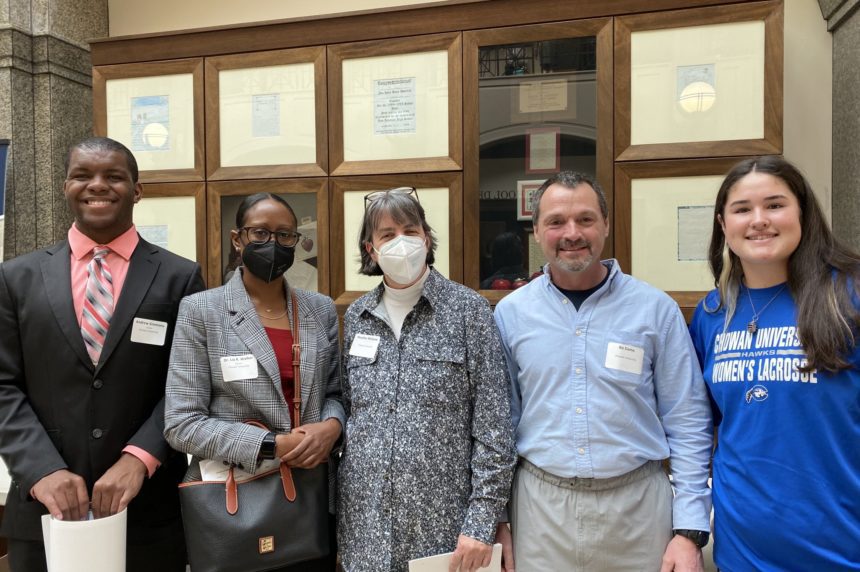 Chowan's First Semester Benefiting from NCICU Faculty-Student STEM Mentoring Program
A cohort of 40 Chowan University students has completed the first semester as part of North Carolina Independent Colleges and Universities' (NCICU) Faculty-Student STEM Mentoring program. The three-year program, sponsored by a grant from the North Carolina GlaxoSmithKline Foundation, was implemented on 12 private college campuses in North Carolina to improve student retention and graduation.
Keep Reading

"Chowan's First Semester Benefiting from NCICU Faculty-Student STEM Mentoring Program"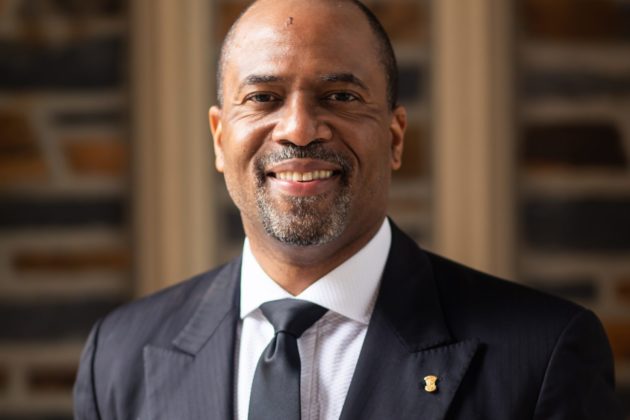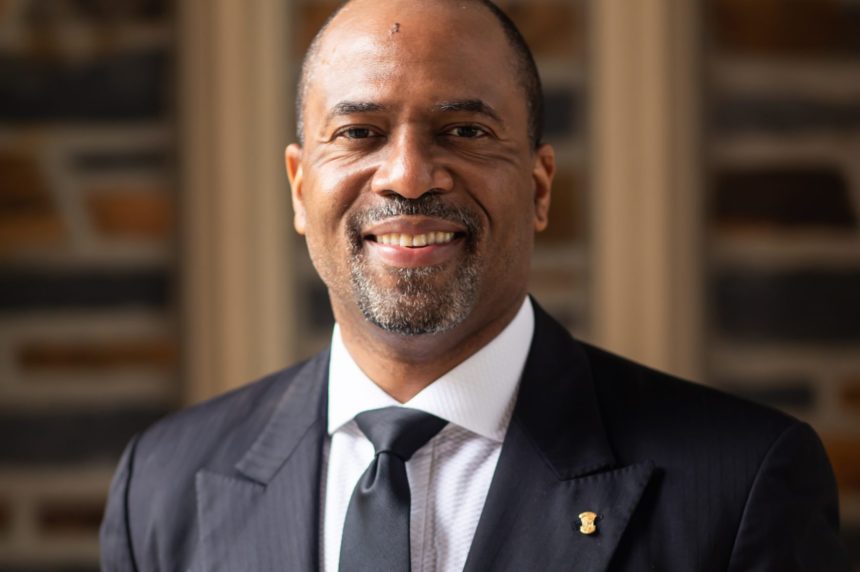 Join Chowan for the 2023 Rouson Memorial Lecture featuring Dr. Jonathan "Jay" C. Augustine
Join Chowan University for the Rev. George and Mrs. Luvenia Rouson Memorial Lecture featuring Rev. Dr. Jonathan "Jay" Augustine on Wednesday, February 1 at 11:00 am in Turner Auditorium, McDowell Columns Hall. This program was established by the Town of Murfreesboro, Chowan University, and local historian Alice Eley Jones to honor the contributions the Rousons.
Keep Reading

"Join Chowan for the 2023 Rouson Memorial Lecture featuring Dr. Jonathan "Jay" C. Augustine"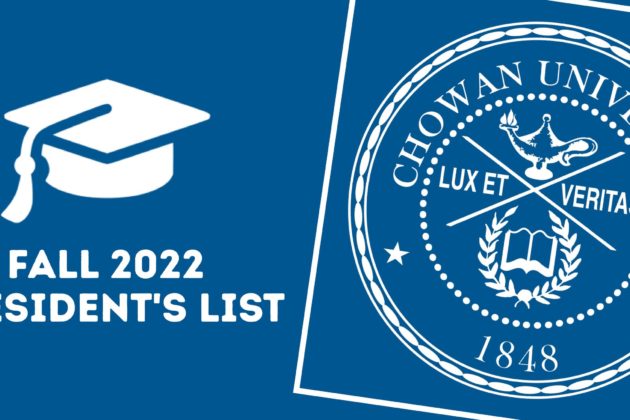 Fall 2022 President's List
To earn a place on the President's List, a student must complete 12 or more credit hours during the semester and earn a semester GPA of 3.8 or higher. The following students have been designated President's List honorees for Fall 2022: Christian AllenJustin AndersonDesiree AskewRasheed BaldwinMika BatesMadeline BellAlexandra BishopJordan BrownHarrison BuckmanJade BurnetteDauquann CapersDavid ClarkLydia CollinsGrace.
Keep Reading

"Fall 2022 President's List"