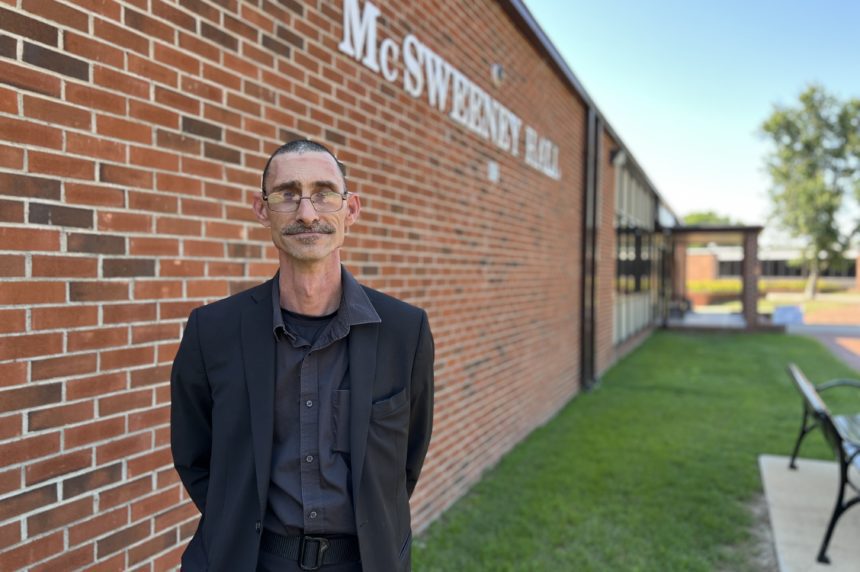 Chowan University Welcomes Thomas Wing as Network Administrator
May 31, 2022
by Kim Sherman Bailey
Chowan University welcomed Thomas Wing on May 23rd as the university Network Administrator.
Wing joins the Chowan family after serving in the military for eighteen years, followed by military contracting. In the military, he trained as a system administrator tier three and network administrator tier two and is currently completing a BS in Information Technology with an Advanced Cybersecurity Certification from the University of Phoenix.
Wing shared that he "chose Chowan for the challenging network operations and consistent workflow," which he noted is refreshing given his previous experiences. Jay Howell, Assistant VP of Information Technology, is delighted to have Wing join the university as he has "experience in servers, networks, and Voice Over IP (VOIP)," which are all vital to the position of Network Administrator.
While having lived all over the world while in the military, Wing and his wife Beth now call Pendelton, North Carolina home; together, they have four children, Savana, Sahara, Katie, and Cody. Wing said that he enjoys motorcycle rides, computer repair and operating, and gaming in his spare time.
Please join Chowan University in welcoming Thomas Wing.